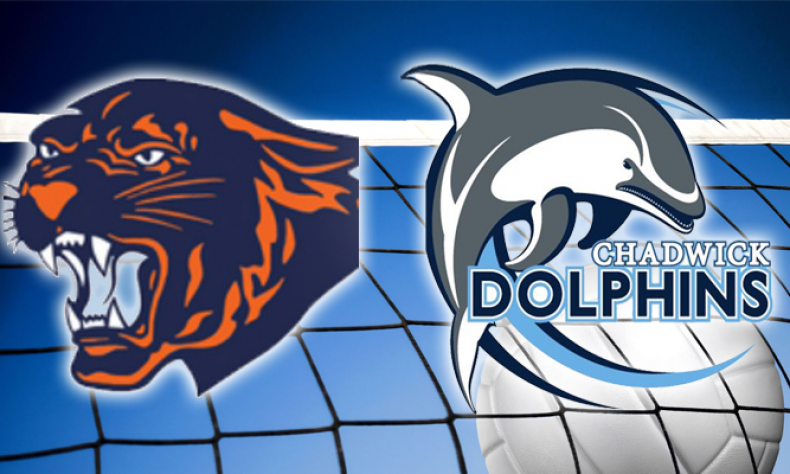 From STAFF REPORTS Over the past nine days, Chadwick has singularly had more impact on the eventual Prep League champion than all the other programs combined. The Dolphins defeated Mayfield in five games back on September 25, which knocked the Cubs out of their two-way tie with Poly atop the league standings. To accomplish that, […]
From STAFF REPORTS
Over the past nine days, Chadwick has singularly had more impact on the eventual Prep League champion than all the other programs combined.
The Dolphins defeated Mayfield in five games back on September 25, which knocked the Cubs out of their two-way tie with Poly atop the league standings.
To accomplish that, Chadwick came back from a two games to none scenario and did so in Mayfield's gym.
Then, today, with Poly in town, the Dolphins took a two games to none advantage just to see the Panthers fight back and force and fifth and deciding game.
Unfortunately for Poly, Chadwick rebounded from the prior two sets and edged the Panthers in five.
Chadwick earned the 25-22, 25-19, 17-25, 21-25 and 16-14 victory.
Just when they thought their chances for at least a share of the Prep League title was long gone, Mayfield is back in the picture.
Poly is 8-2 in Prep League play with two matches to go, and after Mayfield's sweep over last-place Rio Hondo Prep Thursday, the Cubs actually have a temporary one-half game lead over the Panthers.
Chadwick is also now just one-game back at 7-3 in league play.
For Poly, Ella Mao (15 kills), Alexis Pappachan (11), Kate Salembier (10) and Zoey Mao (8) combined for 44 of the Panthers' 50 kills Thursday.
Debbie Hong had a team-best 35 digs and Lauren Kidman led Poly with 37 assists.
Prep League Standings Through October 4:
Mayfield (17-8 overall, 9-2 in league)
Poly (12-5, 8-2)
Chadwick (11-5, 7-3)
Westridge (10-9, 6-4)
Flintridge Prep (11-7, 4-6)
Providence (16-11, 2-8)
Rio Hondo Prep (10-18, 0-11)
Prep League's Remaining Schedule:
Friday, October 5:
Poly at Flintridge Prep
Chadwick at Long Beach Poly
Monday, October 8:
Providence at Poly
Tuesday, October 9:
Mayfield at Westridge
Chadwick at Flintridge Prep
Wednesday, October 10:
Westridge at Chadwick