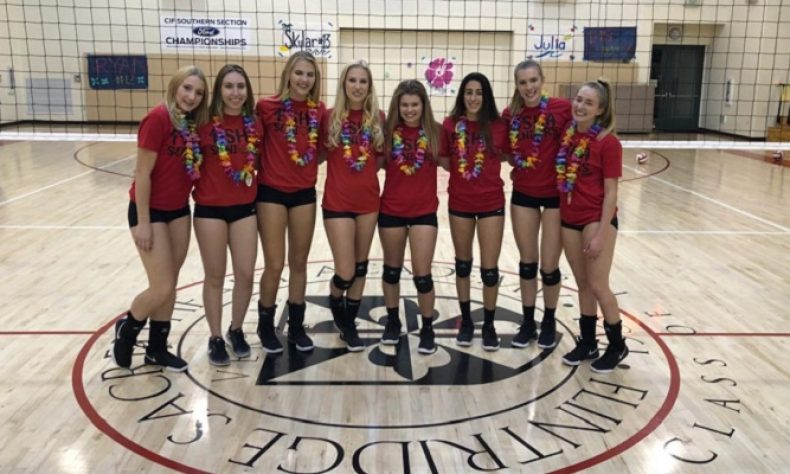 From STAFF REPORTS It obviously wasn't the way FSHA hoped to end their final regular season match.. The Tologs fell in three sets to second-place Harvard-Westlake. The Wolverines earned the 25-23, 25-23 and 25-16 victory in a Mission League showdown. Freshman Peyton DeJardin led the way with 12 kills and 8 aces. Ryan Dubb added […]
From STAFF REPORTS
It obviously wasn't the way FSHA hoped to end their final regular season match..
The Tologs fell in three sets to second-place Harvard-Westlake.
The Wolverines earned the 25-23, 25-23 and 25-16 victory in a Mission League showdown.
Freshman Peyton DeJardin led the way with 12 kills and 8 aces.
Ryan Dubb added 14 digs.
FSHA will finish its regular season schedule with a road match Thursday at first-place Marymount.
The Sailors enter the season finale with a 27-7 league mark and they have yet to fall in a Mission League match.
Records: FSHA (24-13 overall, 3-4 in league); Harvard-Westlake (24-9, 5-3)