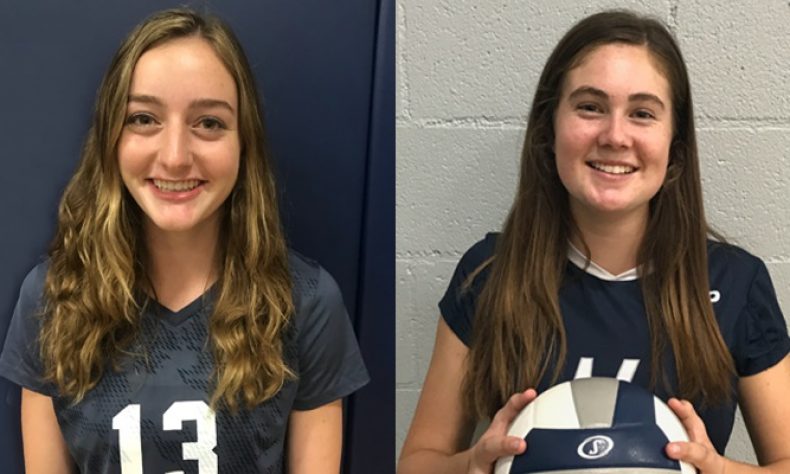 Courtney Johnson (l) and Libby Penn (r) From STAFF REPORTS Flintridge Prep ended its regular season with an impressive sweep over a surging Chadwick squad. The Dolphins were reportedly short-handed, but this is the same Dolphins program that defeated Prep League co-champions Poly and Mayfield losses in recent weeks. Courtney Johnson finished with 9 kills […]
Courtney Johnson (l) and Libby Penn (r)
From STAFF REPORTS
Flintridge Prep ended its regular season with an impressive sweep over a surging Chadwick squad.
The Dolphins were reportedly short-handed, but this is the same Dolphins program that defeated Prep League co-champions Poly and Mayfield losses in recent weeks.
Courtney Johnson finished with 9 kills for Prep.
Libby Penn and Jada Gritton combined for 15 kills for the Rebels.
Flintridge Prep will now wait until Saturday afternoon when CIF releases the playoff brackets to see if they earned an at-large bid.
Prep will finish in fifth place behind Poly, Mayfield, Chadwick and Westridge.
As of the most recent poll, which came out Monday, the Rebels were are ranked No. 6 in the CIF-SS Division 6 top-10.
Records: Flintridge Prep (12-7 overall, 5-7 in league); Chadwick (13-10, 7-4)