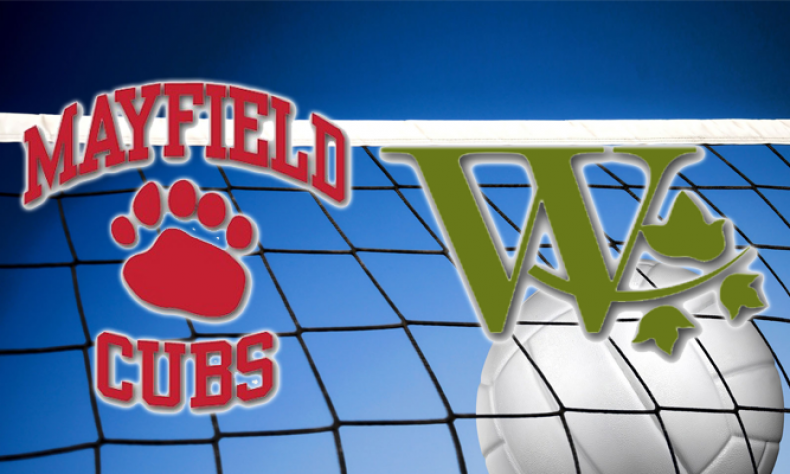 From STAFF REPORTS It wasn't just that Mayfield swept Westridge on Tuesday evening that was important. There were two other factors that were equally crucial that came about as a result of the victory. It not only earned the Cubs a Prep League co-championship with Poly, it also means that Mayfield will enter the CIF-SS […]
From STAFF REPORTS
It wasn't just that Mayfield swept Westridge on Tuesday evening that was important.
There were two other factors that were equally crucial that came about as a result of the victory.
It not only earned the Cubs a Prep League co-championship with Poly, it also means that Mayfield will enter the CIF-SS playoffs with some momentum.
They also blunted the three-game Prep League winning streak that Westridge entered the game with.
Mayfield defeated the Tigers by scores of 25-10, 27-25 and 25-14 to secure their half of the title.
Ellie Watkins had another solid night.
Watkins had 34 assists, 19 digs and a pair of aces, and take into consideration that her numbers would have been much higher had the match gone to a fourth or fifth game.
Maeve Davitt contributed 30 digs.
And last but not least, Emerson Gohrick had 10 kills and 12 digs.
Mayfield will now wait until Saturday afternoon when CIF releases the girls volleyball playoff brackets.
Heading into this week, Poly and Mayfield were ranked No. 9 and No. 10, respectively, in the most recent CIF-SS Division 4 poll.
Records: Mayfield (18-9 overall, 10-2 in league) Westridge (11-10, 6-5)