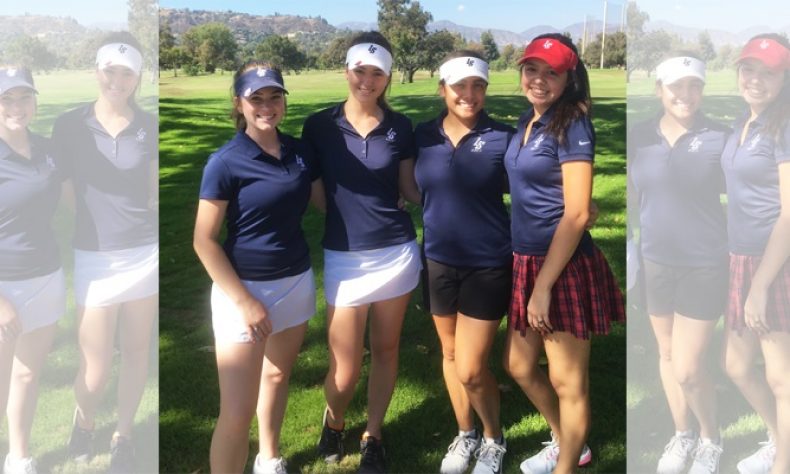 L-R: Makenna Hicks, Sophie Woodman, Ahtziri Rios-Aguirre, Kayla Mena From STAFF REPORTS La Salle kept its hot streak alive on Tuesday afternoon. The Lancers defeated Pomona Catholic for the second time this season. La Salle beat the Pacers by a score of 280-311. The victory improves their league record to 7-1, and they remain atop […]
L-R: Makenna Hicks, Sophie Woodman, Ahtziri Rios-Aguirre, Kayla Mena
From STAFF REPORTS
La Salle kept its hot streak alive on Tuesday afternoon.
The Lancers defeated Pomona Catholic for the second time this season.
La Salle beat the Pacers by a score of 280-311.
The victory improves their league record to 7-1, and they remain atop the Del Rey League standings.
Makenna Hicks, as always, paced the Lancers effort with a team-low score of 45.
Ahtziri Rios-Aguirre (50), Vicky Wang (57), Sophie Woodman (59) and Josephine Lo (59) rounded out the Lancers' top five.
Quotable:
La Salle coach Steve Haderlein: "A good win for the girls and especially for our four seniors. The program has improved a lot in their time at La Salle, and they deserve a lot of credit for that improvement."