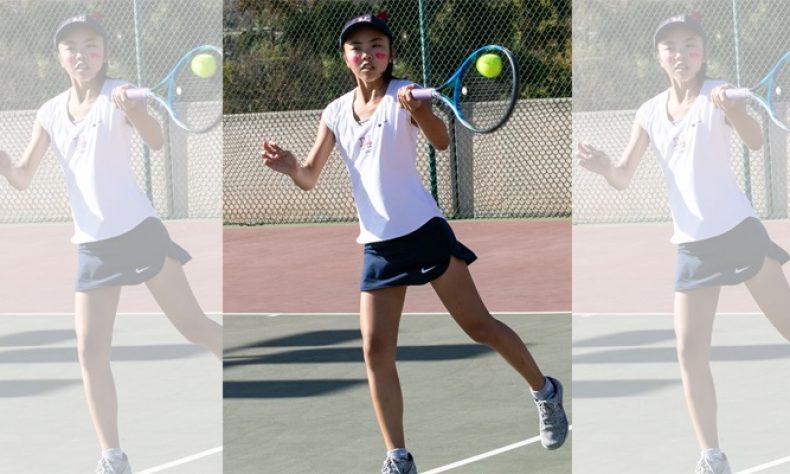 By ARTHUR HSIEH With the CIF-SS playoffs approaching, the Lady Minutemen got the battle they needed, as the defending CIF-SS Division 4 champions, the Glendale Nitros, showed Maranatha what will be needed if they hope to have any chance to compete for their own CIF-SS championship. No player remains from the 2014 CIF-SS Division 5 […]
By ARTHUR HSIEH
With the CIF-SS playoffs approaching, the Lady Minutemen got the battle they needed, as the defending CIF-SS Division 4 champions, the Glendale Nitros, showed Maranatha what will be needed if they hope to have any chance to compete for their own CIF-SS championship. No player remains from the 2014 CIF-SS Division 5 championship team to lead the team with championship experience. If this year's squad has any serious aspirations of a championship of their own, they will need to glean as much as they can from matches like today's and from squads like the Nitros.
It was already a formidable task with a fully healthy squad to defeat Glendale, but with two of their top players not at full strength, it made it an insurmountable hill to climb. An ailing Michael Wilkins and and injured Malena Smith showed courage and heart to play today, but their presence wasn't enough.
It was Wilkins' first time on the court in a week and with her partner, Aria Haver-Hill. They fought hard against Glendale's #1 team in the first round, but the rust was evident and they fell for the first time this season, 3-6. They picked up steam and Wilkins regained her dominant form, winning their next two sets, 6-2, 7-5.
#2 Georgia Wilder/Amanda Yee opened their first set by falling behind, 2-5, before rallying back for a 7-6(5) victory, tying the match at 3-3. Other first round victories came from #1 singles, Madison Kane, 6-0, and from #3 doubles, Smith/Rose Zhang, 6-3.
In their second set, Wilder/Yee continued their momentum, building a 3-1 lead; but as often happens with young players after a big victory, they suffered a let down and lost their lead and the set, 5-7. A victory would have tied the match at 6-6 after Kane and Wilkins/Haver-Hill both won their sets. Instead, MHS now trailed, 5-7.
The third round showcased Kane and the Nitros' top player, Celine Khachiki. It was Kane's toughest match of the year, with Kane prevailing, 6-2. It was the first time in 20 sets that Kane lost a game. Kane is now 33-0 on the season. MHS's only other victory came as Wilkins/Haver-Hill rallied from a 3-5 deficit to win, 7-5, putting them at 29-1 on the season..
The Lady Minutemen are now 9-2 overall, 6-0 in leaguewill be in action once again tomorrow for their third match in as many days, as they begin the final round of league play against the Heritage Christian Warriors at the Burbank Tennis Center. It is a 3 p.m. start.