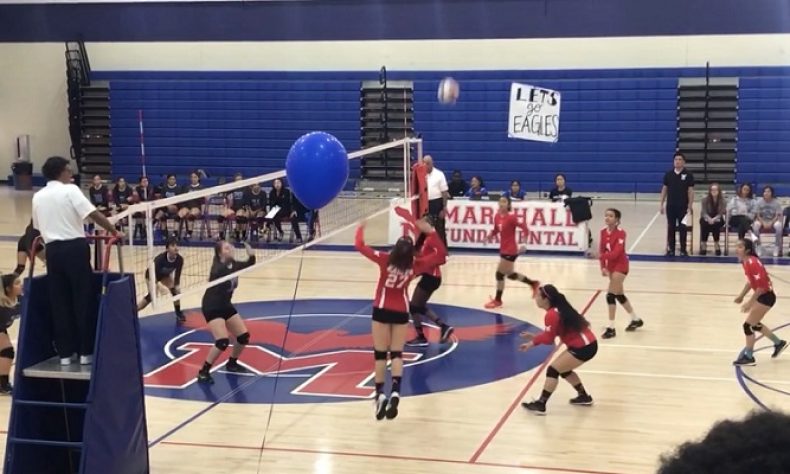 From STAFF REPORTS When Sang Lee took over the reigns at Marshall in 2017, he inherited a program that had won just five total Mission Valley League matches between 2012-2016. In his first season, Marshall struggled mightily in league play, going 1-11. But the program was still able to triple the number of regular season […]
From STAFF REPORTS
When Sang Lee took over the reigns at Marshall in 2017, he inherited a program that had won just five total Mission Valley League matches between 2012-2016.
In his first season, Marshall struggled mightily in league play, going 1-11.
But the program was still able to triple the number of regular season wins than the season before.
Just one year later, in 2018, Marshall has earned its first playoff berth since 2009.
They did so thanks to a sweep of visiting Arroyo in the regular season finale.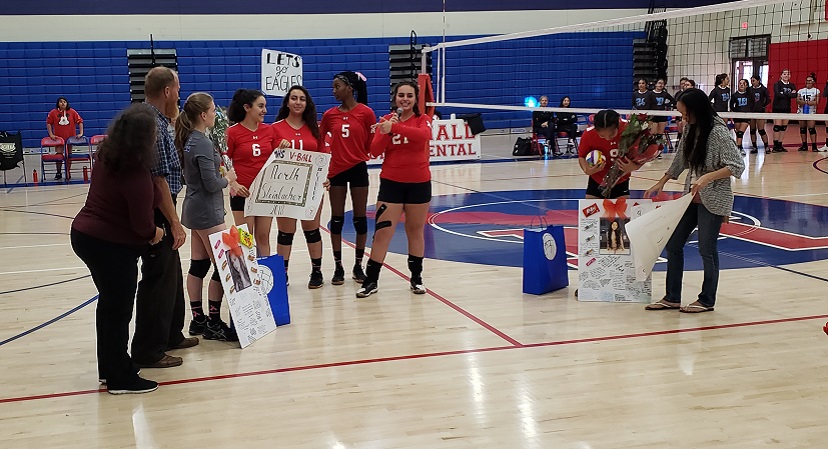 The Eagles won by scores of 25-18, 25-20 and 25-21.
While they are tied with Arroyo in the league's standings for fourth place, Marshall split with the Knights.
But if the CIF tiebreaker is sets won in the two head to head match ups, Marshall has a 5-3 advantage.
Arroyo defeated Marshall back on September 19 in five games.
Sophomore setter Malia Wilson finished with 19 assists, 9 digs, one kill and a pair of aces.
Senior outside hitter Risejah Velasco added 8 kills, 10 digs and 2 aces.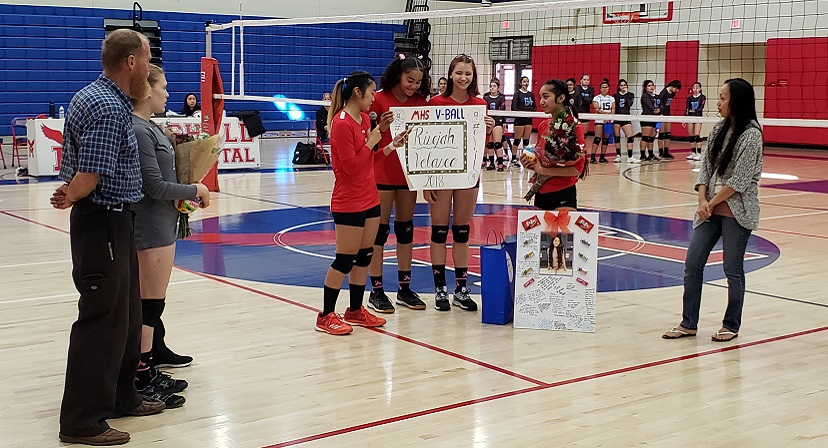 Sophomore setter Bora Lim had 6 kills, 7 digs, and 8 assists.
Junior middle blocker Samia Dinniene and freshman middle blocker Kelaiyah Johnston added 5 kills apiece and combined for 5 blocks.
Junior outside hitter Lilah Fontenot added 5 kills.
Senior libero North Steinbacher finished with 7 digs and junior opposite hitter Natalie Agdaian had 3 aces.
Marshall will await its CIF pairing when the brackets are released Saturday afternoon.
Quotable:
Marshall coach Sang Lee: "What can I say? These girls are fighters. They battle until the end of every set and match. We are still improving and despite the grueling schedule, our trajectory is still on the upswing. We are excited about playing in the playoffs. It will be a great experience for the younger girls, but I think I'm more excited for our seniors to compete in the playoffs because they have been here longer than me and they totally deserve to end their careers in playoff competition. The entire Marshall community is proud of these girls."
Marshall senior outside hitter/captain Risejah Velasco: "It's crazy to see how far we've grown as a team. This season has gone by so fast and I'm so proud of each and every girl on our team. In this game, our strengths included being calm, having good communication, and playing together as one."
Marshall Senior libero North Steinbacher: "This year has been the stepping stone of Marshall volleyball. Although there were some obstacles that we had to overcome, overall we have built a strong team that will be long-lasting. I am glad to be a part of an adventure that is only the beginning of growing a successful program. I'm hoping to take the next step at playoffs."
Mission Valley League Final Regular Season Standings:
Gabrielino (24-8 overall, 12-0 in league)
South El Monte (12-5, 10-2)
Rosemead (10-11, 8-4)
Marshall (10-14, 5-7)
Arroyo (7-15, 5-7)
Mountain View (1-22, 1-11)
El Monte (0-19, 0-12)
Recent Marshall Records:
2016: 3-15 overall, 1-10 in league.
2015: 0-12, 0-9
2014: 8-12, 2-10
2013: 6-14, 0-9
2012: 6-20, 2-8
2011: 1-16, 1-8
2010: 4-12, 4-6