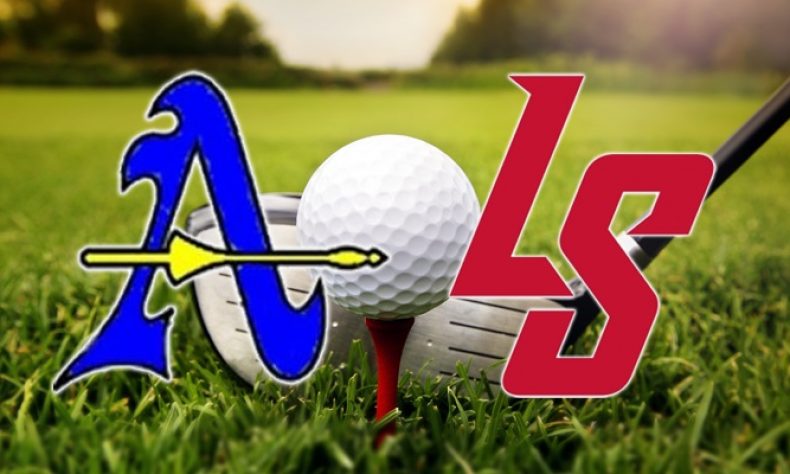 From STAFF REPORTS It is understandable that La Salle left the Santa Anita Golf Course disappointed on Thursday afternoon. The Lancers had just dropped a first-place showdown in a winner-take-all scenario. Bishop Amat earned the 283-291 victory, and secured the Del Rey League championship. Disappointment aside, though, this La Salle team made enormous strides and […]
From STAFF REPORTS
It is understandable that La Salle left the Santa Anita Golf Course disappointed on Thursday afternoon.
The Lancers had just dropped a first-place showdown in a winner-take-all scenario.
Bishop Amat earned the 283-291 victory, and secured the Del Rey League championship.
Disappointment aside, though, this La Salle team made enormous strides and raised the bar of expectations for the program.
It's shining moment thus far in 2018 was, without doubt, their first victory over Amat in several years.
That victory bumped the Lancers into a two-way tie with Amat, and it was the first time in recent memory that La Salle was in first place this late in the season.
Another bright spot for the Lancers was not just seeing their best player, Makenna Hicks take her game to the next level, as important, the La Salle top five placers all improved over the course of the season. Pun intended.
As for Thursday, though, it was an outcome the program hopes will serve them well going forward.
Hicks shot a team-low of 47.
Josephine Lo (58), Vicky Wang (59), Kayla Menaaa (61) and Ahtziri Rios-Aguirre (66) rounded out La Salle's top five.
Quotable:
La Salle coach Steve Haderlein: "It was a tough loss for the girls. They worked hard to get to this point, but congrats to Amat for playing well and winning the league. I couldn't be more proud of my team."