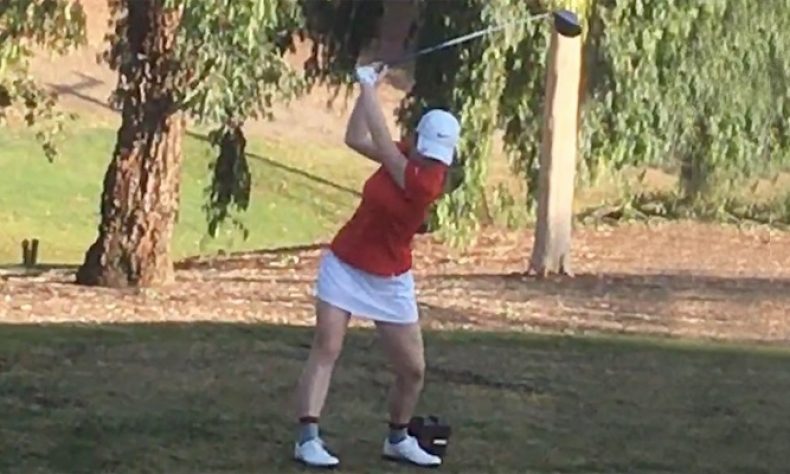 From STAFF REPORTS Makenna Hicks did not advance to the Southern California CIF finals next week at River Ridge Golf Course in Oxnard. The La Salle senior shot a 95 in Monday's CIF-Southern Section golf tournament at Los Robles Greens in Moorpark. There were 124 female competitors from throughout Southern California. And while she did […]
From STAFF REPORTS
Makenna Hicks did not advance to the Southern California CIF finals next week at River Ridge Golf Course in Oxnard.
The La Salle senior shot a 95 in Monday's CIF-Southern Section golf tournament at Los Robles Greens in Moorpark.
There were 124 female competitors from throughout Southern California.
And while she did not crack the top 32 players to advance, her legacy was cemented far before she teed off on Monday.
Hicks has not only helped change the culture, but she raised the bar of expectations among the girls golf program at the school.
She led the program in low scores throughout her prep career, she was someone coach Steve Haderlein counted on to set the pace for the program and someone who represented her school with dignity.
La Salle went from not being a factor to a program that defeated Bishop Amat for the first time in many years, and it allowed the Lancers to finish in second place as a team.
They finished just one-game back of Amat.
A week prior, Hicks finished second at the Del Rey League individual finals.
Quotable:
La Salle coach Steve Haderlein: "Today was Makenna's last high school match. As always, she played well and represented herself and La Salle quite well. She's a great competitor and she's been a great teammate to others."