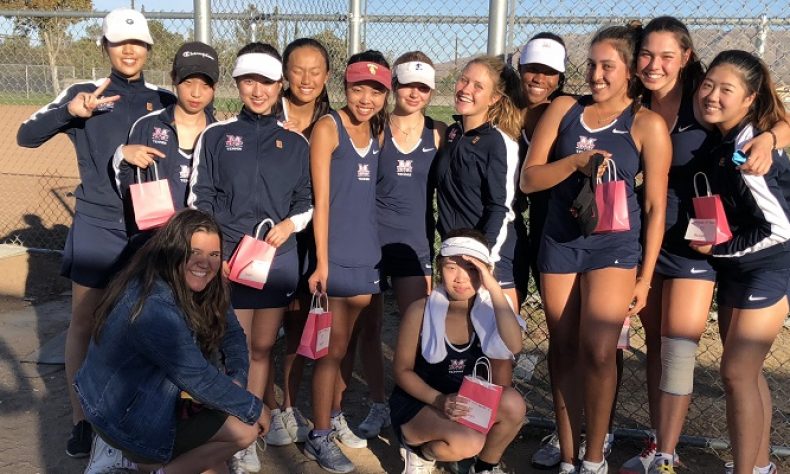 By ARTHUR HSIEH With a long drive to Hesperia, higher altitude, and a large home crowd, the Lady Minutemen began the match a little out of sync, getting behind early. The Sultans had something to do with that as well, as they began the match very energetically and very comfortable at home. It wasn't before […]
By ARTHUR HSIEH
With a long drive to Hesperia, higher altitude, and a large home crowd, the Lady Minutemen began the match a little out of sync, getting behind early. The Sultans had something to do with that as well, as they began the match very energetically and very comfortable at home.
It wasn't before long, however, that Maranatha began finding their groove and began playing their brand of tennis. Though they were disciplined, fought hard, and tried to keep pace, Sultana couldn't keep MHS down and eventually gave way.
The second-seeded Lady Minutemen next takes on #7 Northview, a team ranked #2 for much of the year, in the quarterfinals. The match will be at PHS on Monday, 11/5, at 2 p.m.