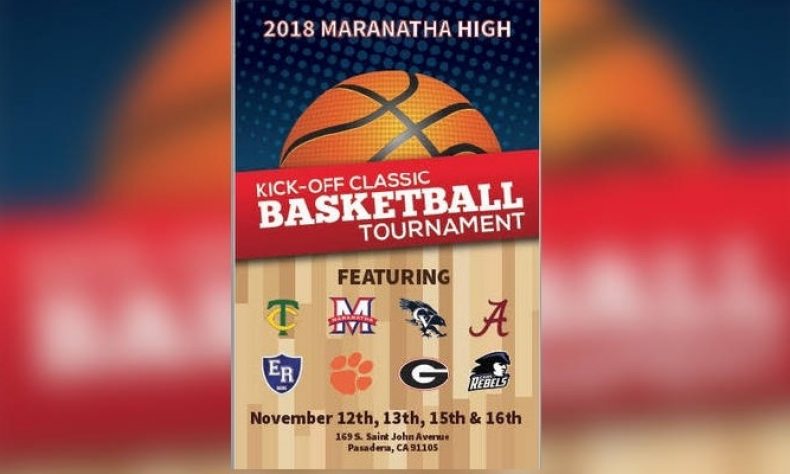 From Staff Reports The 2018-19 girls basketball season will tip off tonight (Monday), as Maranatha hosts their 'Kickoff Classic.' Each member of the 8-team tournament were playoff teams in 2017-18. Glendora, the reigning CIF-SS Division 2A champions, and Crespi, which finished as the Division 1 runner up, highlight a very strong field. Crescenta Valley, El […]
From Staff Reports
The 2018-19 girls basketball season will tip off tonight (Monday), as Maranatha hosts their 'Kickoff Classic.'
Each member of the 8-team tournament were playoff teams in 2017-18.
Glendora, the reigning CIF-SS Division 2A champions, and Crespi, which finished as the Division 1 runner up, highlight a very strong field.
Crescenta Valley, El Rancho, Temple City, CAMS, South Pasadena and Maranatha will all battle for the tournament title.
The bracket play doesn't begin until Tuesday, but there are four non-bracket games on Monday.
They include Crescenta Valley versus Temple City at 3:30, Alemany and South Pasadena will play at 5, Glendora competes against CAMS at 6:30 and Maranatha takes on El Rancho at 8.
The championship game is set for Friday evening at 6.
For the entire tournament schedule, the official bracket is below.