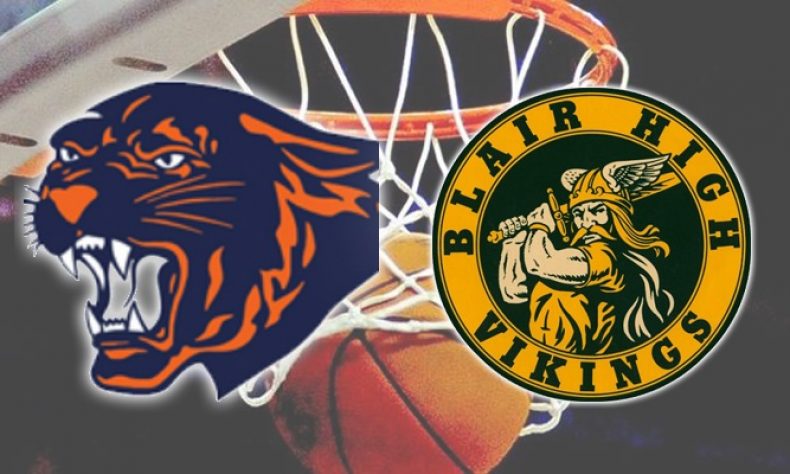 From STAFF REPORTS It's not often that a basketball game is all but over in the first 8 minutes. But that was the case Tuesday evening in the season opener for both Poly and Blair. The Panthers didn't just end the first quarter with a 27-point advantage, they scored 13 more points in the first […]
From STAFF REPORTS
It's not often that a basketball game is all but over in the first 8 minutes.
But that was the case Tuesday evening in the season opener for both Poly and Blair.
The Panthers didn't just end the first quarter with a 27-point advantage, they scored 13 more points in the first period than the Vikings did all game.
Poly earned an 80-20 victory.
Marc Panossian had a team-best 17 points and he also added 3 rebounds.
Nick Tu finished with 12 points, 2 rebounds, 2 assists and 4 steals.
Kareem Ammar added 10 points and 4 boards, and Trevor Shin finished with 10 points, 3 assists and a pair of rebounds.
Nick Richard-Craven contributed 10 points, 2 assists and 3 steals.
Dimitri Mendoza and Jack Williamson had 7 points and 5 rebounds each.
Mendoza added 4 assists and Williamson had 2 assists.
Brandon Szeto finished with 5 points, 9 rebounds and 4 assists.
Michael Deschenes added 2 points, 4 rebounds and 2 assists.
Justin Olah had 6 rebounds, one assist and a blocked shot.
Poly will host Rosemead today (Wednesday) at 6:30.