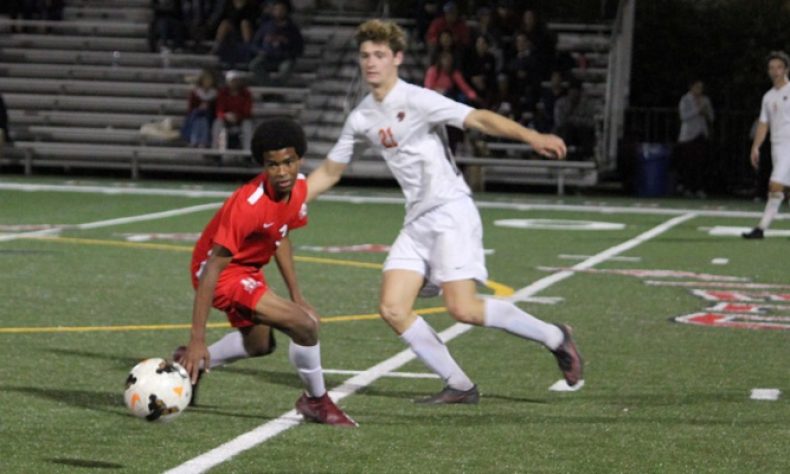 By ARTHUR HSIEH On Thursday, the Minutemen hosted the Panthers of Poly/Pasadena in the opening match of the 2018-2019 season, and from the start, the pace of play was fast and exciting for the home crowd. Maranatha struck quickly in the 8th minute, when senior striker Brenton Holstein capitalized on a defensive breakdown, and powered […]
By ARTHUR HSIEH
On Thursday, the Minutemen hosted the Panthers of Poly/Pasadena in the opening match of the 2018-2019 season, and from the start, the pace of play was fast and exciting for the home crowd. Maranatha struck quickly in the 8th minute, when senior striker Brenton Holstein capitalized on a defensive breakdown, and powered a shot into the net off the Poly keeper.
The duration of the game brought multiple chances for both sides, but the 1-0 scoreline would remain, giving Holstein the game winner, and rewarding senior keeper Reese Turknette with his first clean sheet of the season.
Maranatha travels to Woodcrest Christian in Riverside next Tuesday for a 7:00 p.m. match against the Royals.