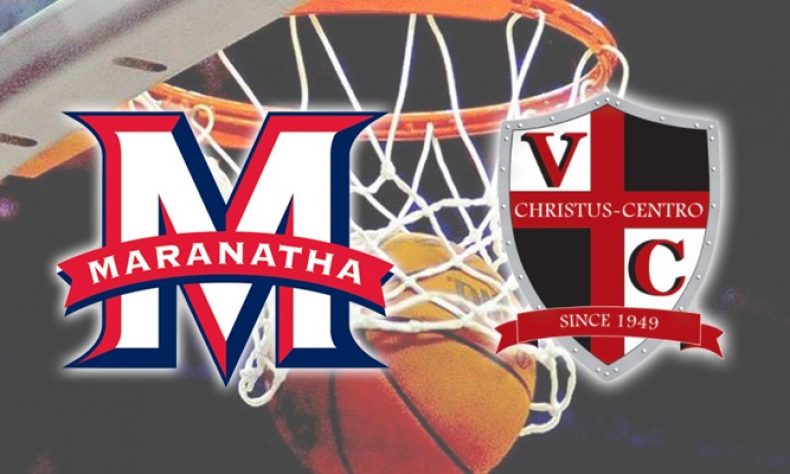 By GAMAL SMALLEY The Lady Minutemen came out the gate determined and ready to rumble as they scored 20 points in the first quarter and lead by 14 at the end of the third. The game was unfortunately canceled with 2:54 remaining, when a Village Christian player went down with a head injury. After a […]
By GAMAL SMALLEY
The Lady Minutemen came out the gate determined and ready to rumble as they scored 20 points in the first quarter and lead by 14 at the end of the third. The game was unfortunately canceled with 2:54 remaining, when a Village Christian player went down with a head injury. After a long delay that saw the Maranatha players lock arms with the Village Christian players in prayer as Paramedics attended to the injured player.
The injured player eventually walked off on her own accord however after the long delay the Village Christian Coach stated that his team was too emotionally spent to continue and thanked Maranatha. The Lady Minutemen were led by the "splash sisters" which included Patil Yaacoubian with 14 points and eight assists, Emily Jordan with 14 points and four assists, Merci Turner with 14 points and 13 rebounds and Mia Chang who chipped in 13 points big points.
Naomi Turner scored three points and Mikayla Murphy scored a bucket as well. The Lady Minutemen are now 3-2 in league and tied for second place. Their overall record is 15-5. The Lady Minutemen will next play in the Pasadena High MLK Showcase Saturday 1/19/19 at 2:30 PM. They will resume Olympic League Play Friday January 25th at home against league leader, Whittier Christian for a shot at a first place tie.
Maranatha High School, 169 S. St. John Avenue, Pasadena, (626) 817-4000 or visit www.maranatha-hs.org.