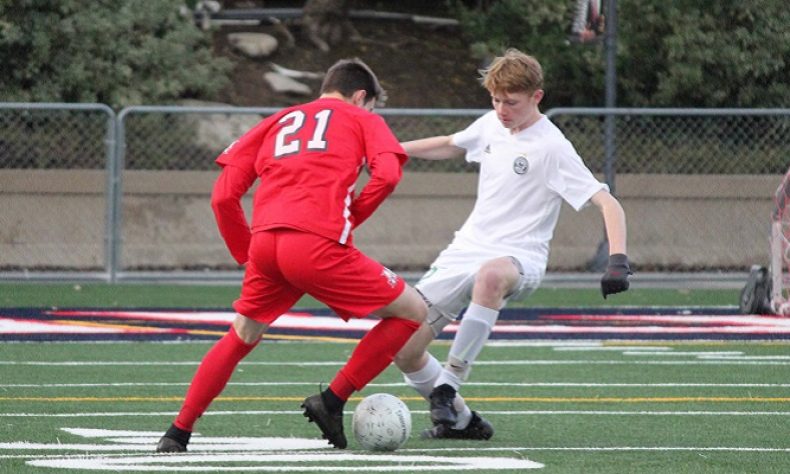 By WALKER HAYNES On Tuesday night, Maranatha hosted Monrovia High School for a wild card spot in the Division 6 CIF Southern Section tournament. The teams were evenly matched, and the only goal came halfway through the first half when an unintentional hand ball in the box by Maranatha led to a penalty kick for […]
By WALKER HAYNES
On Tuesday night, Maranatha hosted Monrovia High School for a wild card spot in the Division 6 CIF Southern Section tournament. The teams were evenly matched, and the only goal came halfway through the first half when an unintentional hand ball in the box by Maranatha led to a penalty kick for Monrovia. Throughout the rest of the match,
Maranatha went looking for an equalizer, and despite several opportunities, they fell short. The 1 – 0 scoreline would stand, bringing to a close the 2019 soccer season for the Minutemen.
Maranatha High School, 169 S. St. John Avenue, Pasadena, (626) 817-4000 or visit www.maranatha-hs.org.