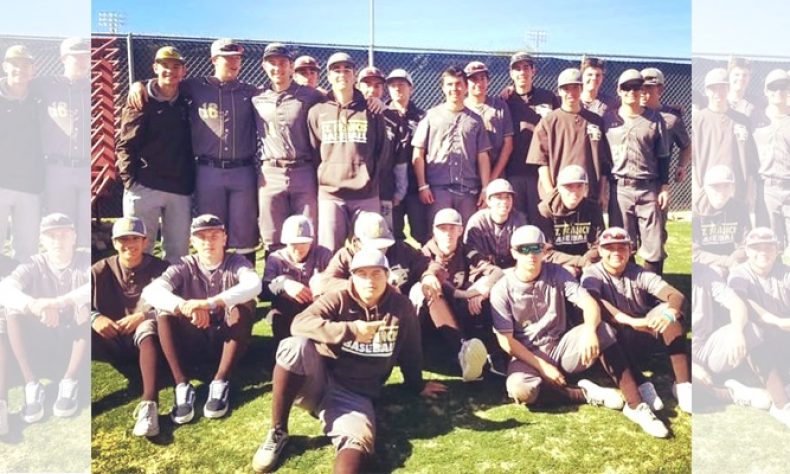 Article and Photo courtesy of ST. FRANCIS HIGH SCHOOL St. Francis baseball team beat top rated Desert Oasis 9-2 on Sunday, January 27. The team went 3-1 in the Border Battles Tournament with additional wins over Durango 7-0 and Sierra Vista 20-4 on Saturday, January 26. The team dropped one game against Green Valley 7-8 […]
Article and Photo courtesy of ST. FRANCIS HIGH SCHOOL
St. Francis baseball team beat top rated Desert Oasis 9-2 on Sunday, January 27. The team went 3-1 in the Border Battles Tournament with additional wins over Durango 7-0 and Sierra Vista 20-4 on Saturday, January 26. The team dropped one game against Green Valley 7-8 on Sunday afternoon.
Overall, the Golden Knights had a successful trip against great competition and are looking forward to opening up the spring baseball season this Saturday on the road against Camarillo at 11:00 a.m.
St. Francis High School, 200 Foothill Blvd., La Cañada, (818) 790-0325 or visit www.sfhs.net.