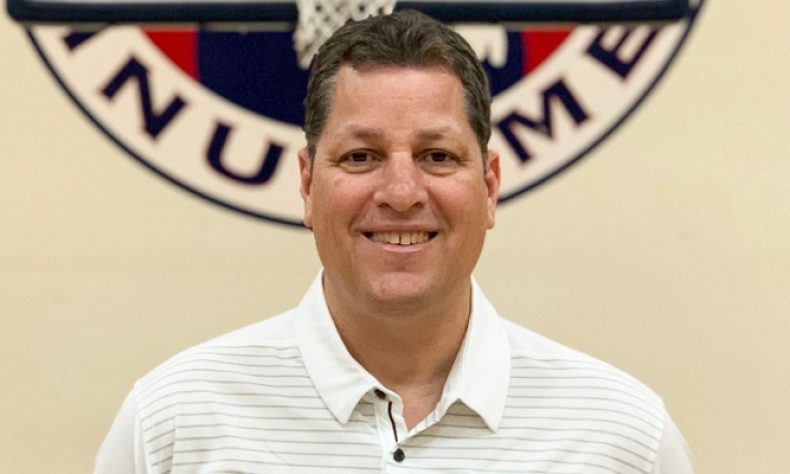 Article and Photo courtesy of MARANATHA HIGH SCHOOL Tom Lewis has been named the new Varsity Girls' Basketball coach at Maranatha High School, bringing with him an incredible wealth of knowledge and experience. Coach Lewis built an extensive background coaching college basketball for both men's and women's programs as well as professionally. Lewis has experience […]
Article and Photo courtesy of MARANATHA HIGH SCHOOL
Tom Lewis has been named the new Varsity Girls' Basketball coach at Maranatha High School, bringing with him an incredible wealth of knowledge and experience.
Coach Lewis built an extensive background coaching college basketball for both men's and women's programs as well as professionally. Lewis has experience coaching for the WNBA's Phoenix Mercury in 2000, where the team went 20-12 during that season with Lewis involved in all the on-court coaching. He also coached as the Chicago Blaze of the National Women's Basketball League (NWBL) in 2002 with the team finishing a record of 16-4 and winning the Division Championship. Lewis also has done personal training for current Los Angeles Lakers' Tyson Chandler and Kyle Kuzma.
Lewis was most recently the Assistant Women's Basketball Coach at Cal State LA, and also made a name for himself as an Assistant Coach for the Men's Basketball program at New Mexico State University from 2010-2011. While Assistant Coach for the Women's Basketball team at Rutgers University from 2002-2003, where the team advanced to the second round of the NCAA Tournament and an overall record of 22-8. He also worked as the Director of Player Development at Cal State Long Beach from 1996-2000.
An alum of Mater Dei High School, Lewis served as an Assistant Coach at his alma mater from 1992-1995. His basketball teams won the South Coast League Championships and CIF Championships for each year he was on the coaching staff. Lewis would later transition to Head Coach at JSerra Catholic High School in Orange County from 2003-2008, and then as the Head Coach at Saddleback Valley Christian High School in San Juan Capistrano where his teams recorded a record of 131-51, and a league record of 43-1.
Coach Lewis is "excited to be part of the Maranatha family and being part of an institution that has such a rich tradition".
Athletic Director, Sammy Skinner said "He looks forward to coach Lewis building our program to one of the elite programs in California. He will use his expertise and knowledge to ensure our players are coached at an elite level. His connections in and around women's basketball will allow all our players to have a chance to play at the next level and beyond. It is with excitement that we welcome Coach Tom Lewis to our Maranatha coaching family.
Maranatha High School, 169 S. St. John Avenue, Pasadena, (626) 817-4000 or visit www.maranatha-hs.org.