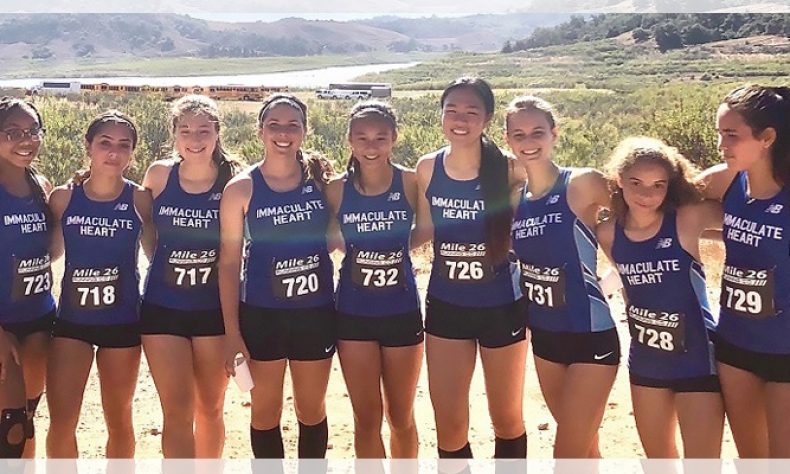 Article and Photo courtesy of IMMACULATE HEART HIGH SCHOOL & MIDDLE SCHOOL Immaculate Heart High School's Varsity and Junior Varsity Cross Country Teams both placed first in the Sunshine League's opening meet of the season at Crescenta Valley Park on Wednesday. Senior Daisy Salinas earned the first-place finish in the Varsity race out of a […]
Article and Photo courtesy of IMMACULATE HEART HIGH SCHOOL & MIDDLE SCHOOL
Immaculate Heart High School's Varsity and Junior Varsity Cross Country Teams both placed first in the Sunshine League's opening meet of the season at Crescenta Valley Park on Wednesday.
Senior Daisy Salinas earned the first-place finish in the Varsity race out of a field of 35 runners.
In the JV race, sophomore Sophia Tang finished first out of 25 runners, with three other IH runners taking the other top four spots.
Immaculate Heart High School's Varsity Cross Country Team snagged a successful start in Sunshine League competition Wednesday.
In this first league meet, Immaculate Heart runners beat out Alemany, Chaminade, Notre Dame Academy and Notre Dame Sherman Oaks to establish an early 1-0 record.
Immaculate Heart High School & Middle School, 5515 Franklin Ave., Los Angeles, (323) 461-3651 or visit www.immaculateheart.org.