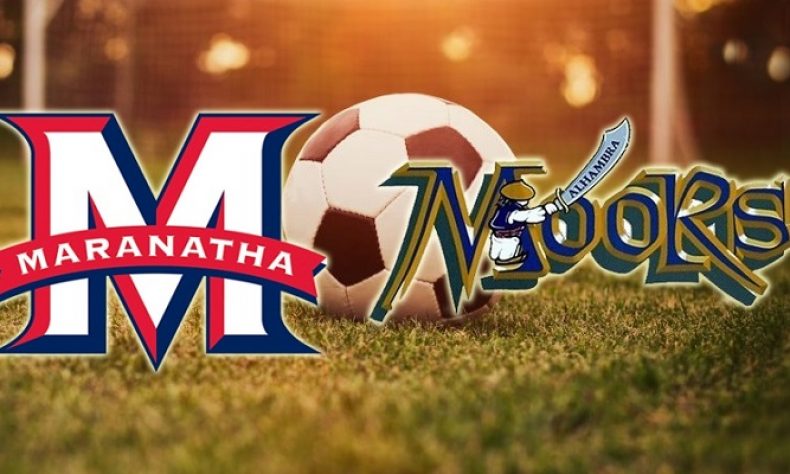 By WALKER HAYNES Maranatha, a win away from playing in the silver championship game of the San Gabriel Valley Cup, faced a tough side from Alhambra High School. The Minutemen wasted no time getting on the board, as Eric Chang sped past the Moors back line, and beat the keeper with a shot into the […]
By WALKER HAYNES
Maranatha, a win away from playing in the silver championship game of the San Gabriel Valley Cup, faced a tough side from Alhambra High School. The Minutemen wasted no time getting on the board, as Eric Chang sped past the Moors back line, and beat the keeper with a shot into the side netting. Fellow striker Matthew Morales scored next, off a pass in from Chang.
Alhambra answered halfway through the first period, but Maranatha pulled away for good when Morales pressed the Moors goalkeeper, stole the ball, and scored. After the restart, Alhambra scored again, but the potential comeback was stymied by the Maranatha defense who held the Moors at bay until time expired. The win put the Minutemen in the Silver final against Walnut High School at 6:30 p.m.
Maranatha High School, 169 S. St. John Avenue, Pasadena, (626) 817-4000 or visit www.maranatha-hs.org.