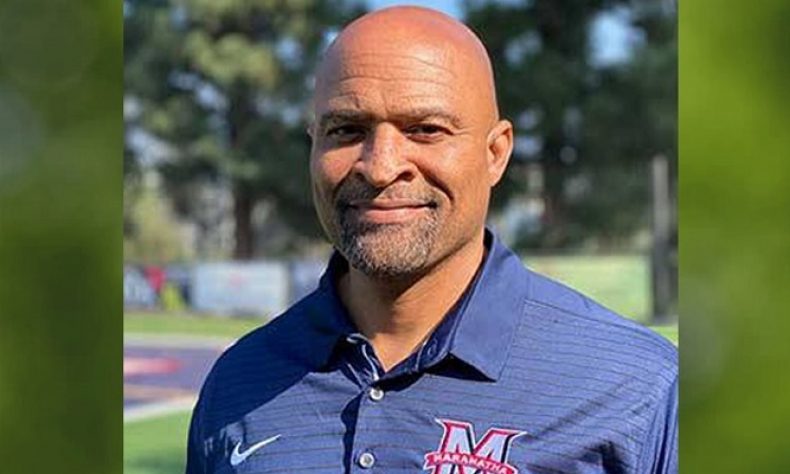 Article and Photo courtesy of MARANATHA HIGH SCHOOL Maranatha High School announces the hiring of Randy Horton as their new Head Coach for Track and Field. As the newest member of Maranatha High School's Athletic Department, Randy Horton brings over 15 years of experience in the field of strength and conditioning. Coach Horton's extensive background […]
Article and Photo courtesy of MARANATHA HIGH SCHOOL
Maranatha High School announces the hiring of Randy Horton as their new Head Coach for Track and Field.
As the newest member of Maranatha High School's Athletic Department, Randy Horton brings over 15 years of experience in the field of strength and conditioning. Coach Horton's extensive background includes the positions of Assistant Strength coach for UCLA's football program and as Pasadena High School's Head Strength and Conditioning coach, Head Track coach, and Defensive Coordinator. He most recently served for 4 years as the strength, speed, and conditioning coach for BBT Athletics. Coach Horton's expertise also took him to the National level as he trained many NFL, CFL, AFL, MLB, and MLS athletes, including Super Bowl Champion Antonio Pierce (New York Giants), Matt Ware (Philadelphia Eagles), and 3x Pacific League Champion runner Jaloni West.
Maranatha's Athletic Director Sammy Skinner said, "Coach Horton has a lifetime of experience working with all levels of runners and athletes. He is a man of faith and will bring tremendous energy and passion to our community."
A former athlete himself, Coach Horton played football for Mt. San Antonio College, where he still holds the record for blocked kicks and the longest interception return for a touchdown. He went on to play at Oregon State University on a football scholarship, later moving on to sign professionally with the Toronto Argonauts in the CFL for a couple of years before officially stepping away to pursue a career in track and field.
Coach Horton's long-standing career has now lead him to Maranatha. He shared, "It means a great deal to join Maranatha's long line of the great coaching staff. To be coaching at Maranatha is a blessing because I will not only be coaching student-athletes, but I will also be modeling and sharing the word of God."
Maranatha High School is pleased to welcome Coach Randy Horton.
Maranatha High School, 169 S. St. John Avenue, Pasadena, (626) 817-4000 or visit www.maranatha-hs.org.