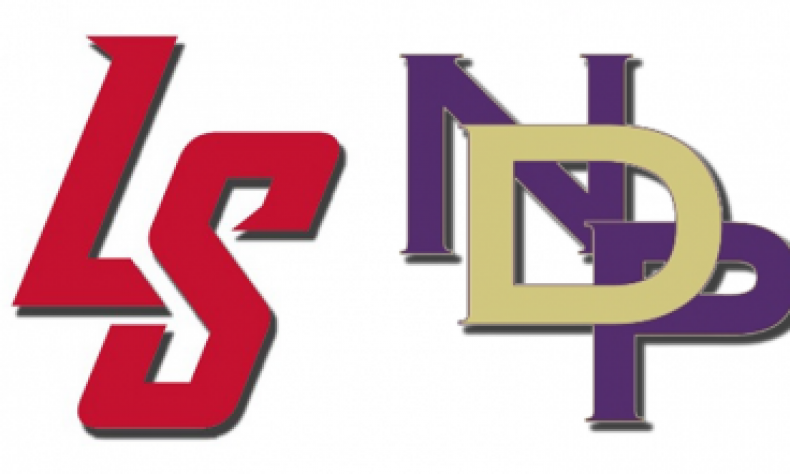 La Salle (3-1) at Notre Dame Prep (3-1) (Scottsale, Arizona) The Lancers continue to ride the back (and legs) of senior running back Amon Milliner. Milliner has over 500 yards and six TD's in the last two weeks alone. La Salle is coming off an impressive and dominating win over Muir, 44-6, but the Lancers […]
La Salle (3-1) at Notre Dame Prep (3-1) (Scottsale, Arizona)
The Lancers continue to ride the back (and legs) of senior running back Amon Milliner.
Milliner has over 500 yards and six TD's in the last two weeks alone.
La Salle is coming off an impressive and dominating win over Muir, 44-6, but the Lancers will be traveling to Scottsdale, Arizona, with little knowledge of what to expect.
The Lancers players and staff will leave Burbank's Bob Hope Airport Thursday afternoon and will land at Sky Harbor in Phoenix around 7 p.m.
Friday night's kickoff temperature in Scottsdale is expected to reach 97 degrees.
Jake Caan will continue to manage the offense. The senior is averaging 140 yards per game, and has 7 TD passes as compared to two interceptions.
Notre Dame Prep allows an average of 32 points per game, which could spell a big effort from Milliner and the offense.
Harrison MacDonald is starting to come into his own at receiver and could be the x-factor in how far La Salle goes in the playoffs.
The Lancers' defense smothered Muir last week and will need to focus on Cole Fisher, who averages just under 140 yards per game.
"We're going out there to play a good team and we're going to put a few more things into our game plan to make us more versatile," La Salle coach Russell Gordon said. "We've been keeping the kids hydrated all week and are looking to go into our bye week as healthy as possible and just get better. We're also focused on limiting penalties."