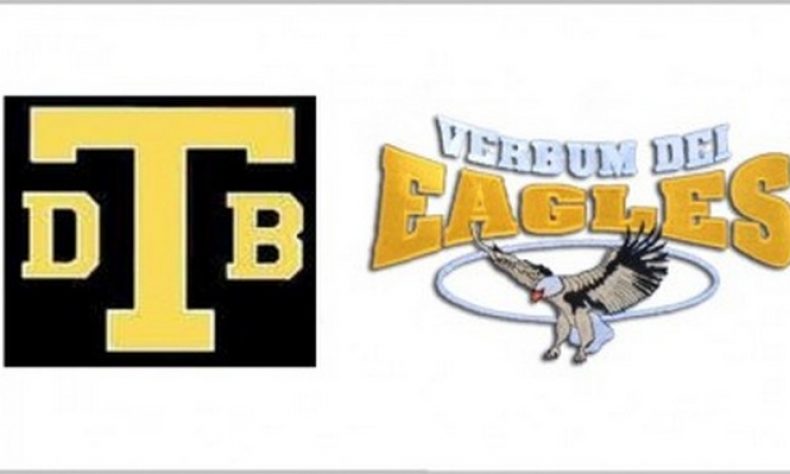 Saturday: Football: Bosco Tech (2-3) vs Verbum Dei (2-3) at Southwestern College at 7 In a South Catholic League opener for both teams, coach Branden Jones knows the Tigers need a victory not only for their playoff chances later on down the line, but as importantly for their psyche after two lopsided losses over the […]
Saturday: Football: Bosco Tech (2-3) vs Verbum Dei (2-3) at Southwestern College at 7
In a South Catholic League opener for both teams, coach Branden Jones knows the Tigers need a victory not only for their playoff chances later on down the line, but as importantly for their psyche after two lopsided losses over the past two games.
Bosco Tech hasn't scored a point since September 9, and have been outscored by a margin of 67-0 in road losses to St. Genevieve and Workman over the past two weeks.
Johany Vasquez is averaging 125 yards passing per game, and has thrown 4 TD's and 3 interceptions.
Rey Castellanos has been the workhorse for the Tigers, gaining a team-best 429 yards rushing (165 per game) and has scored 5 TD's.
Arthur Romero (12 catches, 121 yards, 2 TD's) and Gabriel Espejel (10 catches, 73 yards) have led the Bosco receiving core.
Verbum Dei's offense is led by running back Nathan Newman and Jakai Torres, who have scored all 8 of the Eagles rushing touchdowns.
South Catholic League Standings:
Bishop Montgomery (3-1)
Bosco Tech (2-3)
Verbum Dei (2-3)
Cantwell-Sacred Heart (1-3)
St. Bernard (1-4)