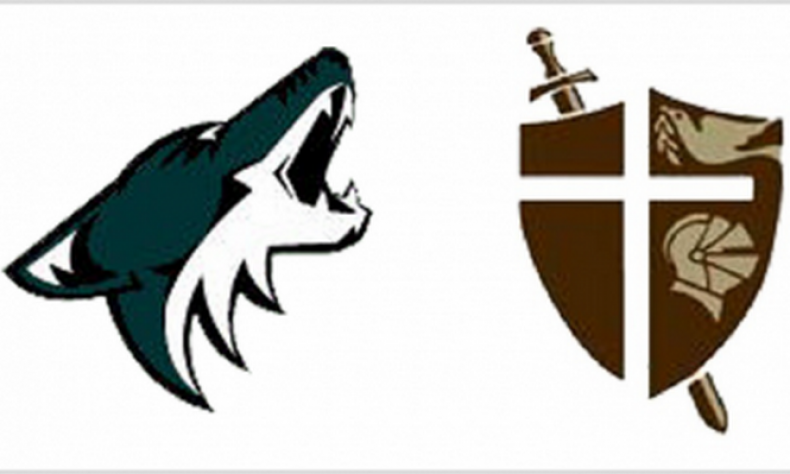 Buena Park (4-0) at St. Francis (4-0) at 7 St. Francis gets one last (and steep) nonleague test before hosting La Salle on Oct. 7 in the Angelus League opener. The Golden Knights have had their last two wins comes down to the final play of the game in victories over La Serna and Dorsey, […]
Buena Park (4-0) at St. Francis (4-0) at 7
St. Francis gets one last (and steep) nonleague test before hosting La Salle on Oct. 7 in the Angelus League opener.
The Golden Knights have had their last two wins comes down to the final play of the game in victories over La Serna and Dorsey, respectively.
Buena Park has wins over Pasadena, Paramount, Warren and Pioneer by a combined score of 193-6.
Almost as impressive, the Coyotes have dominated in their 3 road wins thus far, and there is no more unique home field advantage than that at St. Francis.
Buena Park's Deshaun Harvey has been remarkable at quarterback, throwing for just under 300 yards per game.
Harvey has 16 touchdown passes to just 1 interception, and has a 66-percent completion ratio.
St. Francis quarterback Michael Bonds, and nephew of head coach Jim Bonds has been red hot of late.
Bonds has thrown for 6 TD passes and 500 yards over the last two weeks alone. He's thrown 11 TD's as compared to just 3 interceptions.
Bonds' favorite targets have been Daniel Scott (245 receiving yards, 5 TD's), Greg Dulcich (11 catches, 160 yards) and Gabriel Matthews (12 for 186).
Buena Park has five receivers (Devon Cooley, Jeremiah Hawkins, Victor Bates, Taariq Johnson and Elijah Gates) with 100 yards receiving or more.
Bates has been the leader with 383 yards receiving on 12 catches, including a team-high 6 TD catches.
The X-factor could very well be the ability of St. Francis running backs Elijah Washington and Jace Harrick to control the time of possession battle and keep Harvey off the field.
But as always, St. Francis' key to victory is eliminating turnovers.
"It's going to be a team effort. We need to stick to our game plan and hopefully we'll be the better team Friday night," quarterback Michael Bonds said. "We need to execute our game plan. If we're clicking on all cylinders, it's going to be a great game against a great opponent."
Asked about his match up with another quality quarterback, Bonds stayed humble and selfless. While calling Harvey a great quarterback, he likes the Golden Knights' chances.
"I just feel like if I do my job, everything will work out," Bonds said. "I have great teammates and if we play well, it's going to be a good night. I am going to treat it like any other game. We've been preparing on and off the field for this."