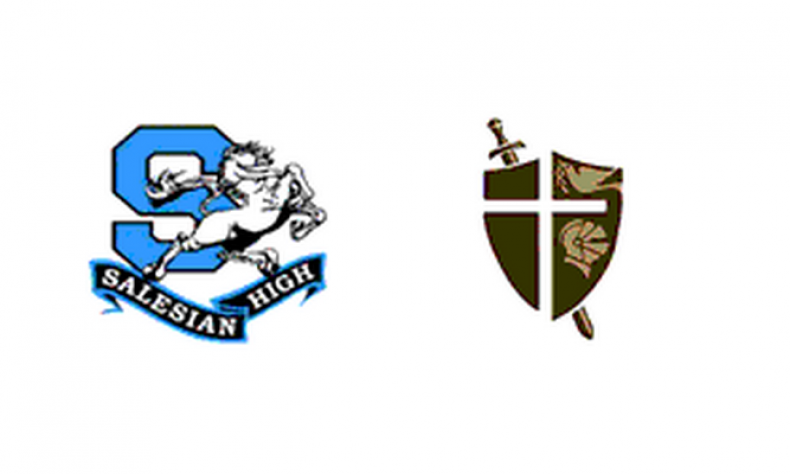 Salesian (5-1) at St. Francis (6-0) Saturday at 7 While the St. Francis schedule only gets more difficult, the Golden Knights play has continuously gotten better. It seems St. Francis opponents always have more impressive offensive stats heading into a match up. But time after time, the Golden Knights find a way to win. And […]
Salesian (5-1) at St. Francis (6-0) Saturday at 7
While the St. Francis schedule only gets more difficult, the Golden Knights play has continuously gotten better.
It seems St. Francis opponents always have more impressive offensive stats heading into a match up.
But time after time, the Golden Knights find a way to win.
And Saturday is no different.
Salesian (5-1, 1-0) has scored 109 more points than St. Francis through six games, including last week's 51-14 victory over Harvard-Westlake.
Its quarterback Robbie Blosser has thrown for 1,900 yards and an astonishing 25 TDs.
Emari Smith and Ajani Johnson have combined for 778 yards and 15 touchdowns.
"They have division 1 players all over the field, so we have our hands full on Saturday, St. Francis coach Jim Bonds said. "We'll do what we do and stay balanced offensively."
St. Francis quarterback Michael Bonds (1,200 yards, 14 TDs) has yet another game where he'll need to, with the help of running backs Elijah Washington and Jace Harrick, eat up as much clock as possible and keep the potent Salesian offense on the sidelines.