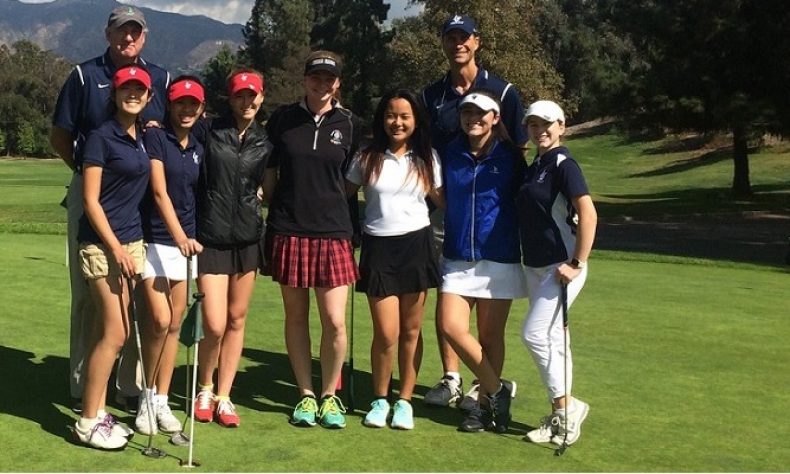 By BRIAN REED-BAIOTTO, Sports Editor La Salle's girls golf program started slow this season, but coach Steve Haderlein has helped his Lancers make significant progress. On Monday, seven of his players were at Griffith Park for the Camino Real League individuals. After it was all said and done, Haderlein saw Makenna Hicks, Sarah Day, Victoria […]
By BRIAN REED-BAIOTTO, Sports Editor
La Salle's girls golf program started slow this season, but coach Steve Haderlein has helped his Lancers make significant progress.
On Monday, seven of his players were at Griffith Park for the Camino Real League individuals.
After it was all said and done, Haderlein saw Makenna Hicks, Sarah Day, Victoria Tong and Annabel Lee all qualify for Thursday's league finals at Griffith Park.
Hicks shot a 54.
Day and Tong both finished with 56's and Lee qualified with a 61.
The top four placers on Thursday will qualify for next week's CIF competition.
"Several girls played well enough to qualify for the league finals, and that's exciting," Haderlein said. "Thursday is 18 holes and a new experience for them. I think we still have our best golf ahead us of."