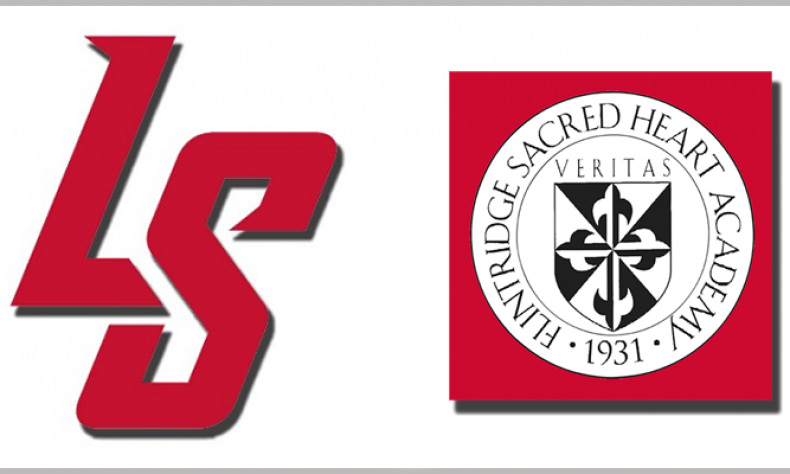 By BRIAN REED-BAIOTTO, Sports Editor La Salle went to San Diego over the weekend as the No. 1 ranked team in the CIF-SS Division 3 polls. But the Lancers knew that would be short-lived after losing 4 of 5 games at the So Cal Invitational Tournament La Salle had its first test since a somewhat […]
By BRIAN REED-BAIOTTO, Sports Editor
La Salle went to San Diego over the weekend as the No. 1 ranked team in the CIF-SS Division 3 polls.
But the Lancers knew that would be short-lived after losing 4 of 5 games at the So Cal Invitational Tournament
La Salle had its first test since a somewhat disappointing weekend as it traveled to the No. 10 ranked team in Division 1, Flintridge Sacred Heart.
The Lancers passed the test with flying colors, downing the Tologs in 3 games, 25-22, 25-22, 25-10.
Emily Wasson had 4 kills and 3 blocks, Tori Ashkinos added 12 digs and 4 kills. and Claire Forrest provided 4 kills and 4 blocks.
Vanessa Ramirez had 12 digs.
"We had a long talk on Monday at practice and we're all on the same page," La Salle coach Tiare Tuitama said. "We worked on things we needed to improve from the weekend. Blocking is something we needed to capitalize on against FSHA, and we did a good job of that."
Del Rey League Standings:
La Salle (17-9 overall, 6-0 in league)
St. Joseph (16-13, 4-2)
Bishop Montgomery (19-9, 3-2)
St. Paul (24-9, 2-5)
Serra (8-11, 0-6)
Remaining Schedule:
Oct. 20 at St. Paul at 6
Oct. 24 vs Bishop Montgomery at 6