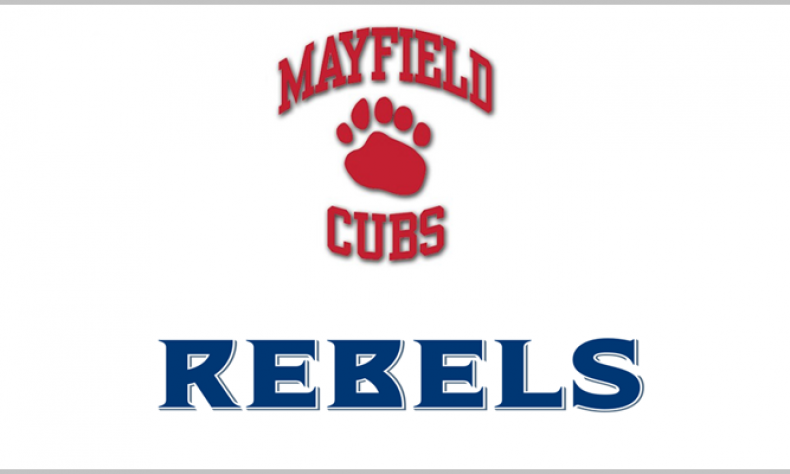 By BRIAN REED-BAIOTTO, Sports Editor Every match over the final week is extremely important for the Mayfield girls volleyball program. The Cubs could finish anywhere between second and fourth place. Mayfield is even with Chadwick and one-game back of Poly. On Tuesday, the Cubs swept Flintridge Prep, 25-8, 25-19 and 25-14 to keep pace in […]
By BRIAN REED-BAIOTTO, Sports Editor
Every match over the final week is extremely important for the Mayfield girls volleyball program.
The Cubs could finish anywhere between second and fourth place.
Mayfield is even with Chadwick and one-game back of Poly.
On Tuesday, the Cubs swept Flintridge Prep, 25-8, 25-19 and 25-14 to keep pace in the playoff hunt.
Hayley Eaves led with 7 kills, while Olivia Smith and Maddie Reed added 6 kills apiece.
Both Ellie Watkins and Andrea Raymundo both had 5 aces.
"The girls know what is at stake now that league is winding down to the conclusion," Mayfield coach Stephen Bernabe said. "It was a joy to see the girls play with such intensity for their team goal. We played smoothly in the first and third set, Prep did a great job in the second set starting off with lots of fire in their play style. We thankfully relaxed and settled down to come back and finish the second set."
Remaining Schedule:
Oct. 22 vs Poly at 3
Oct. 25 at Westridge
Prep League Standings:
Westridge (21-4 overall, 8-1 in league)
Poly (13-6, 7-2)
Chadwick (13-5, 6-2)
Mayfield (14-11-1, 7-3)
Flintridge Prep (10-12-1, 4-6)
Rio Hondo Prep (5-13-1, 1-9)