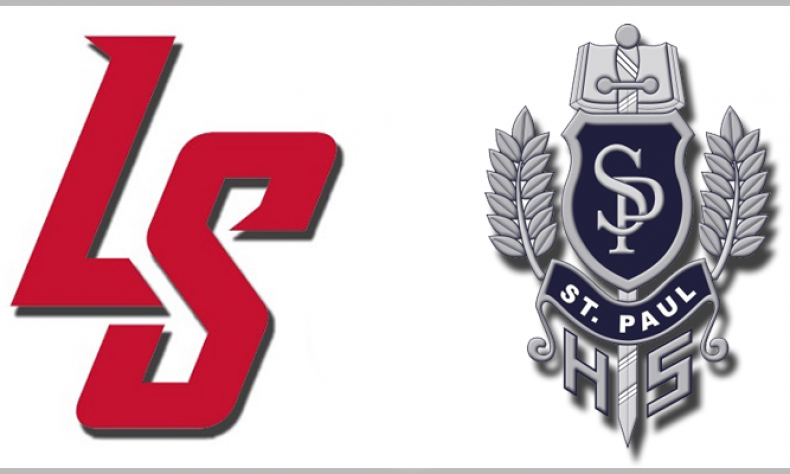 By BRIAN REED-BAIOTTO, Sports Editor In its two-plus seasons in the Angelus League, La Salle hasn't been fortunate enough to pick up a victory. The same core that started in this league in 2014 are now seniors, and have squarely been in losses to St. Francis (38-28) and Cathedral (17-0). What can't been seen on […]
By BRIAN REED-BAIOTTO, Sports Editor
In its two-plus seasons in the Angelus League, La Salle hasn't been fortunate enough to pick up a victory.
The same core that started in this league in 2014 are now seniors, and have squarely been in losses to St. Francis (38-28) and Cathedral (17-0).
What can't been seen on a stat sheet is that the Lancers defense played solid, especially last week versus Cathedral.
But in both losses, special teams has been the Achilles heel for La Salle (4-3, 0-2).
Can the Lancers win the field position battle Friday night when it hosts St. Paul (3-4, 1-1)?
Will La Salle quarterback Jake Caan be able to take some pressure off star running back Amon Milliner by stringing together first downs through the air and not allowing defenders to stack the box?
Milliner was held to 118 yards last week, but expect the star senior to get back on track on Friday.
Milliner's numbers still shine brightest, as the Lancers senior has 15 TD runs and 1,401 rushing yards.
Caan has thrown 9 TD and picked just 3 times.
Harrison MacDonald could be an x-factor.
The Lancers receiver has 6 touchdown catches and if successful, not only would they stretch the Swordsmen's defense, he and Caan could take a lot of pressure off Milliner.
St. Paul is coming off a dominating victory over Harvard-Westlake last week, 41-21.
"We had a great week of practice and the kids did a good job of learning from last week," La Salle coach Russell Gordon said. "St. Paul is a well-coached team and they have some good athletes, so we'll need to play well. We feel very prepared and the kids are hungry for a win."
Angelus League Standings:
St. Francis 7-0; 2-0
Cathedral 7-0; 2-0
Salesian 5-2; 1-1
St. Paul 3-4; 1-1
La Salle 4-3; 0-2
Harvard-Westlake 3-4; 0-2
Remaining Schedule:
Oct. 21 vs St. Paul
Oct. 28 vs Harvard-Westlake
Nov. 4 at Salesian