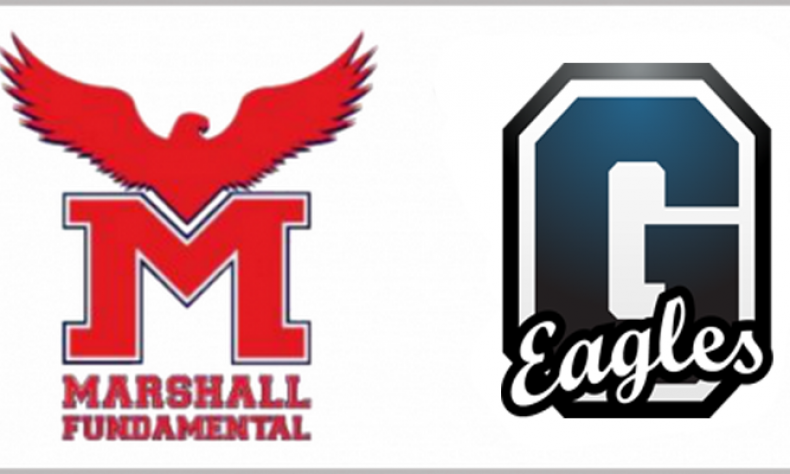 By BRIAN REED-BAIOTTO, Sports Editor For the third time this year, Marshall is coming into a game off a loss from the week before. The first two times, the Eagles and Coach Scott Faer's program answered with 121 total points. If Marshall (4-3, 1-2) wants to keep alive its playoff chances, they will need a […]
By BRIAN REED-BAIOTTO, Sports Editor
For the third time this year, Marshall is coming into a game off a loss from the week before.
The first two times, the Eagles and Coach Scott Faer's program answered with 121 total points.
If Marshall (4-3, 1-2) wants to keep alive its playoff chances, they will need a road win at Gabrielino (2-5, 0-3) on Friday night.
As always, the running game in Faer's Wing-T offense will be led and depends upon success by DJ Paul, Andrew Kanuma and Jonathon Frimpong.
Paul averages over 150 yards per game, Frimpong and Kanamu are averaging near 100 yards per game of late.
Gabrielino (2-5, 0-3) has dropped all three Mission Valley League games by a total of 125-35 in losses to South El Monte, Rosemead and El Monte.
Harrison Sanin leads Gabrielino with 99 yards per game and six rushing touchdowns.
"We need to stop their quarterback, run the ball effectively and slow down the game," Marshall coach Scott Faer said.
Mission Valley League Standings:
Arroyo (7-1 overall, 4-0 in league)
El Monte (5-3, 3-1)
South El Monte (6-1, 2-1)
Rosemead (2-6, 2-2)
Marshall (4-3, 1-2)
Mountain View (2-5, 0-3)
Gabrielino (2-5, 0-3)
Marshall's Remaining Schedule:
Oct. 21 at Gabrielino
Oct. 28 at South El Monte
Nov. 4 vs Rosemead