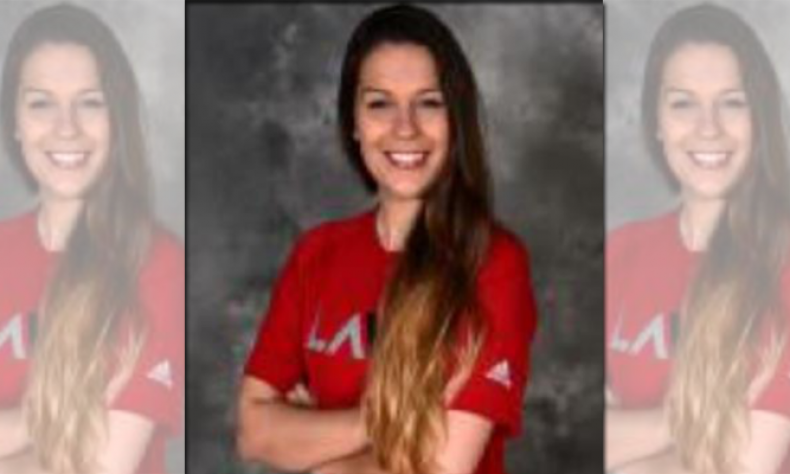 By GILBERT BARRAZA, Athletic Director & Title IX Pasadena USD Pasadena High School's Varsity Head Coach Ashlee DiSalvo has been coaching at Pasadena High School for the last four years. She was born and raised in New York and attended Felician University – NCAA Division II School. She played "Libero" according to http://volleyball.about.com/od/volleyball101/a/Libero.htm, a defensive […]
By GILBERT BARRAZA, Athletic Director & Title IX Pasadena USD
Pasadena High School's Varsity Head Coach Ashlee DiSalvo has been coaching at Pasadena High School for the last four years. She was born and raised in New York and attended Felician University – NCAA Division II School. She played "Libero" according to http://volleyball.about.com/od/volleyball101/a/Libero.htm, a defensive specialist position in indoor volleyball. The position was added to the game of indoor volleyball in 1999 along with a set of special rules for play in order to foster more digs and rallies and to make the game more exciting overall. The libero remains in the game at all times and is the only player that is not limited by the regular rules of rotation. The libero usually replaces the middle blocker position when they rotate to the back row and never rotates to the front row.
Ms. Ashlee DiSalvo received a full scholarship to play for Felician College in the Central Atlantic Collegiate Conference. Coach DiSalvo was instrumental in adding Frosh/Soph Volleyball at PHS to feed into her JV/Varsity Programs. Additionally, she serves as Club Director and Head Coach of LAVA Pasadena (volleyball club). "I coach because I love my kids and the families at PHS. I want to share my experience with my players and serve as a positive female role model for all female athletes. My best memory from coaching at PHS was taking Burroughs 5 sets in 2014 where we were 5 points away from making CIF. My best memory from this year was beating Burbank at Burbank for the first time in my coaching history."
Pasadena High School, 2925 E. Sierra Madre Blvd., Pasadena, (626) 396-5880 or visit www.pusd.us/site/Default.aspx?PageID=59.