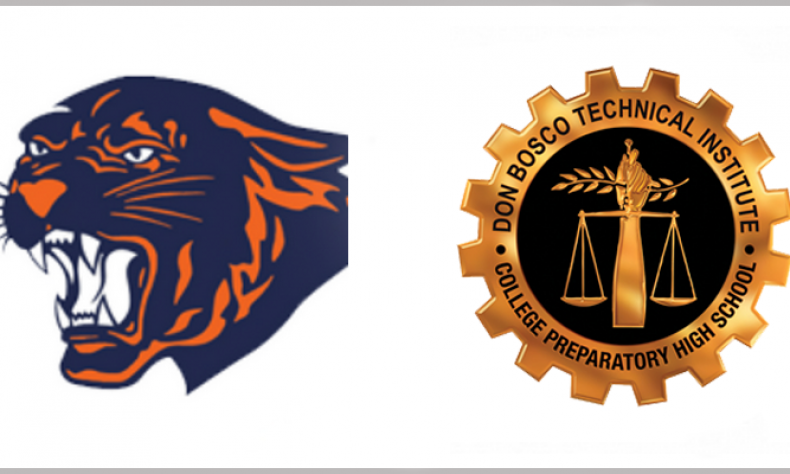 From STAFF REPORTS Poly saw its boys basketball team continue to dominate in the Poly Tournament on Thursday night. The Panthers improved to 5-0 after cruising by Bosco Tech, 57-36, on Thursday evening to move into the semifinals Friday night at 6 p.m. against Providence (3-3). The winner of Friday's Poly-Providence game will face Holy […]
From STAFF REPORTS
Poly saw its boys basketball team continue to dominate in the Poly Tournament on Thursday night.
The Panthers improved to 5-0 after cruising by Bosco Tech, 57-36, on Thursday evening to move into the semifinals Friday night at 6 p.m. against Providence (3-3).
The winner of Friday's Poly-Providence game will face Holy Martyrs on Saturday night in the championship game.
Poly is getting a consistent and solid input from seniors John Genske and Ryan Bowen, along with junior Jackson Hayes.
Genske scored 16 points on 6-of-16 shooting, he also led the Panthers with 9 rebounds, four steals and four assists.
"I think we played pretty well overall," Genske said. "We need to develop a bit more court awareness on defense. Bosco Tech had a number of talented shooters and we did a subpar job of covering those shooters. There were numerous times that players on Bosco set picks on our defenders and no one played help defense to cover the shooters coming off those screens. We'll need to work on that cause a lot of teams that we see later on will make us pay for it if we don't fix this in our defense scheming."
Bowen was 6-of-11, including two 3-point baskets to finish with 14 points. He also had 3 rebounds, 3 steals and 2 assists.
Hayes scored 14 points, with two 3-pointers, and had 3 assists and 3 steals.
"I think we played another good game, getting the ball down the court
quickly," Hayes said. "We shot the ball well today, and our bench came in and
matched our starters energy. I think it was definitely one of the reasons why we
won by so much."
Poly went 5 of 12 from behind the arc and made 6 of its 10 free-throw attempts.
The Panthers have victories over Nogales and Bosco Tech in the tournament by a combined score of 129-70.
Box Score:
Poly: 13-18-14-12-(57)
Bosco: 11-5-8-12-(36)
Poly scoring:
John Genske 16, Ryan Bowen 14, Jackson Hayes 12, Nick Richard-Craven 5, Mateo Taylor 4, Graham Olson 2, Brendan Fong 2, James Olson 2.