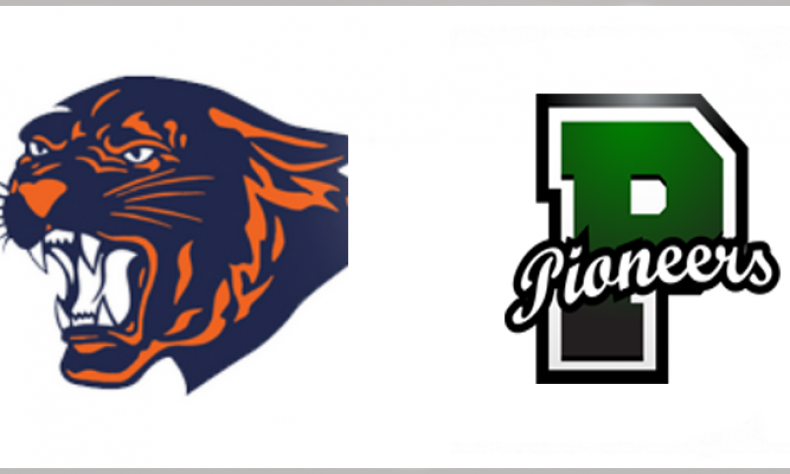 From STAFF REPORTS Poly squeaked into the finals of its own tournament by defeating Providence, 54-53, in the semifinals of the Poly Tournament Friday night. Ryan Bowen was the star with 18 points. Bowen shot 8-of-19, had four steals and two assists in the 1-point victory. Poly (6-0) will face Holy Martyrs of Encino Saturday […]
From STAFF REPORTS
Poly squeaked into the finals of its own tournament by defeating Providence, 54-53, in the semifinals of the Poly Tournament Friday night.
Ryan Bowen was the star with 18 points.
Bowen shot 8-of-19, had four steals and two assists in the 1-point victory.
Poly (6-0) will face Holy Martyrs of Encino Saturday night for the tournament championship title.
"For the most part, my performance today was, in my opinion, pretty solid. During the first half I wasn't shooting too well," Bowen said. "I missed a lot of open set shots, along with a couple missed floaters here and there. As for the second half, I stayed persistent with my shooting ability and I was able to score effectively for the remainder of the third, and which put us into a pretty sustainable lead going into the fourth. As for team performance, our half-court offense has definitely improved against Providence than our previous games. Providence was able to really test us on our half-court execution on both sides of the court, as well as keeping up with our transition plays."
John Genske didn't shoot well (3-of-11) but the senior did score 9 points, had 7 rebounds and 6 assists.
"I think our half-court defense really progressed tonight," Genske said. "We were terrible offensively in the first half because we were too quick to shoot and didn't let the ball circulate. Second, we came out and executed the stuff that we've learned and it went to show, because we completely outscored them in the third quarter. I'm looking forward to playing Holy Martyrs, because they've got some really talented guys, and I think this could be our best challenge of the season so far."
Brendan Fong was solid, with 12 points and a team-high 8 rebounds.
Mateo Taylor had 7 points and tied with Fong with 8 boards.
Box Score:
Poly: 16-6-22-10-(54)
Providence: 11-14-8-20-(53)
Poly Scoring: Ryan Bowen 18, Brendan Fong 12, John Genske 9, Mateo Taylor 7, Jackson Hayes 3, Nick Richard-Craven 3, Graham Olson 2