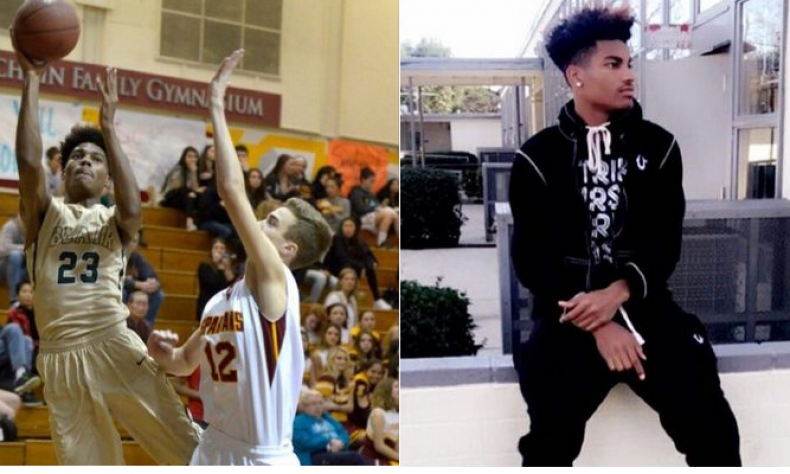 By Brian Reed-Baiotto, Sports Editor The 2016-17 boys basketball season at Blair was historical. Alon Margalit led the Vikings (25-8) to its best showing since 1981, which included the school's first trip to the CIF-SS Division 4-AA championship round, and a first-round victory in the CIF State tournament. It was led by a great coaching […]
By Brian Reed-Baiotto, Sports Editor
The 2016-17 boys basketball season at Blair was historical.
Alon Margalit led the Vikings (25-8) to its best showing since 1981, which included the school's first trip to the CIF-SS Division 4-AA championship round, and a first-round victory in the CIF State tournament.
It was led by a great coaching staff and a solid core of juniors and seniors, highlighted by the CIF-SS Division 4 Player of the Year, Dez Washington.
When Margalit announced back in March that he was leaving Blair for Cantwell-Sacred Heart, almost everyone assumed Washington would leave for what was perceived to be greener pastures elsewhere.
The most disappointing part of Washington's assumed departure was that Blair's 2017-18 outlook, with the return of Gabe Snow, Dallas Murray and Washington, was one that included very high hopes.
Margalit was the glue that kept the program together.
Many locals speculated whether Washington would attend a "Prep" school, but of late, the popular thought was Washington was going to join Bryce Hamilton Darius Brown II and Darius Mason to make up a "super team" at Pasadena.
According to Washington, though, on Saturday, the soon-to-be senior said via Twitter he is staying at Blair, and that he has faith in the new coach and believes the Vikings might even surpass their 2016-17 success.
Washington averaged over 25 points per game in the playoffs, and the highlight of his junior season was a put-back at the buzzer in a 55-53 victory over Palisades in the first round of the CIF State playoffs.
His season ended three nights later in a 73-70 overtime loss at Burbank, but not before history was made for his teammates and Washington himself.
Blair basketball was the only athletic program of note at the school last year, and they were able to change the culture behind some gritty seniors in Jack Dakan, Jordan Hall and Caleb Smith.
They reached and then exceeded expectations because of great coaching and a core of players that would never say never, including the state win that saw the Vikings enter the final period down 9 points.
But the last magical part of the year saw Washington collect the CIF-SS Division 4 Player of the Year live on ESPN in Los Angeles.
So, if Washington sticks to his guns and remains at the school, which no one here is doubting his word, Blair and Pasadena area basketball will be the better for it.