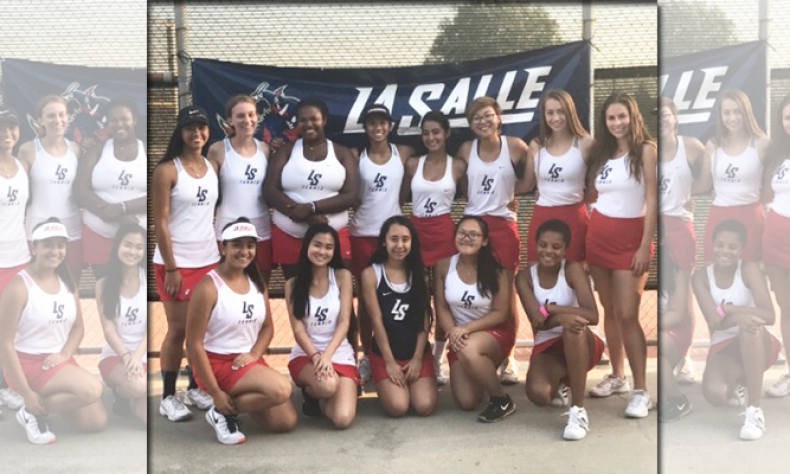 From STAFF REPORTS When your singles players with 8 of 9 matches, more than likely it's going to be a good night. That's exactly what La Salle did on Thursday. The Lancers' Cameron Agapito and Lauren Raymundo each swept their St. Joseph opponents and they cruised to a 13-5 team victory. Annie Yerevanian won two […]
From STAFF REPORTS
When your singles players with 8 of 9 matches, more than likely it's going to be a good night.
That's exactly what La Salle did on Thursday.
The Lancers' Cameron Agapito and Lauren Raymundo each swept their St. Joseph opponents and they cruised to a 13-5 team victory.
Annie Yerevanian won two of her three matches.
The Lancers' No. 1 doubles team of Long Lin and Tracey Gibbs won all three of their matches, and by scores of 6-2, 6-1, 6-1.