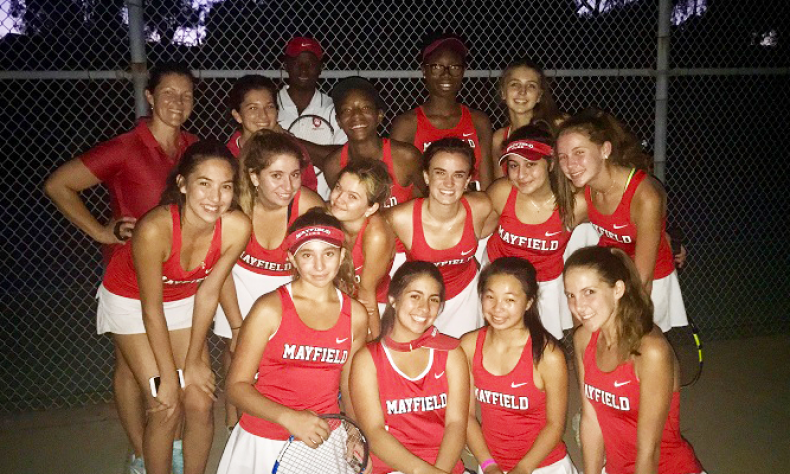 From STAFF REPORTS The worst-case scenario for Mayfield is that they'll win at least a share of the Prep League tennis title. But the Cubs couldn't clinch it outright, as Chadwick defeated Mayfield, 10-7, Tuesday in a Prep League battle between the top two teams. To this point for Chadwick, the Cubs were the only […]
From STAFF REPORTS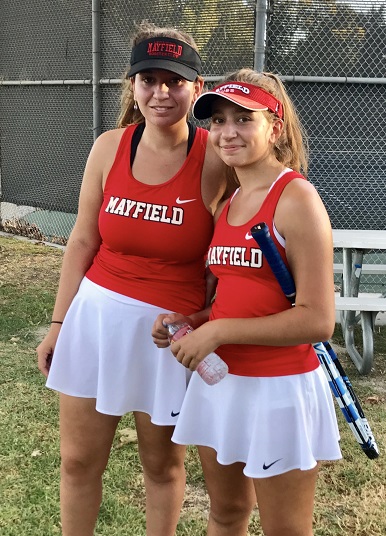 The worst-case scenario for Mayfield is that they'll win at least a share of the Prep League tennis title.
But the Cubs couldn't clinch it outright, as Chadwick defeated Mayfield, 10-7, Tuesday in a Prep League battle between the top two teams.
To this point for Chadwick, the Cubs were the only black mark on the Dolphins Prep League schedule.
The Dolphins, though, got their revenge Tuesday afternoon, and did something (our a couple things) that no other Prep League school had been able to do this season.
And all this on a day that Rolling Hills reported a 103-degree temperature, and it was 110 degrees on the courts.
First, they defeated the previously unbeaten Cubs, but they also handed Lauren Panajotovic two losses in her three matches.
Panajotovic's only loss of the entire season was against Chadwick in the first round to Cassie Wooten.
On Tuesday, Wooten defeated the Mayfield No. 1 singles player 6-2, and Maia Sung also surprised many with her 6-2 victory over Panajotovic from the Dolphins No. 2 spot.
No. 2 Carly Hall went 1 for 3 as well, and her one victory was over Chadwick's No. 3 player by a score of 6-4.
The lone bright spot for the Cubs was Ariana and Alexia Saigh, who won all three matches as Mayfield's top doubles team.
They earned a 7-6, 6-3 and 6-0 victories over their three Dolphins' opponents.
Despite the disappointment of dropping their first league match, Ariana and Alexia had to have at least enjoyed handing Chadwick's No. 1 doubles team their first loss of the season.
Ashlinn and Elise Kingston earned two victories in three matches from the No. 2 spot.
Mayfield could still win the outright title if Poly were to defeat Chadwick on Thursday.