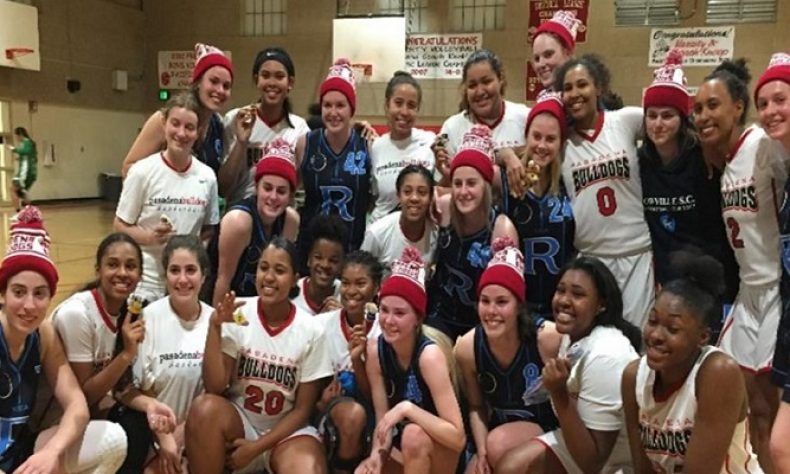 By GILBERT BARRAZA-MARESTEIN, JR., PUSD Athletic Director On December 4, 2017 the Pasadena High School Lady Bulldog Basketball program did something so powerful, it shocked Rowville Secondary College, a public high school with an enrollment of 1,863 from Rowville, Victoria Australia! A bond of sportsmanship became a foundation of friendship. Genuine hospitality gifts from the […]
By GILBERT BARRAZA-MARESTEIN, JR., PUSD Athletic Director
On December 4, 2017 the Pasadena High School Lady Bulldog Basketball program did something so powerful, it shocked Rowville Secondary College, a public high school with an enrollment of 1,863 from Rowville, Victoria Australia!
A bond of sportsmanship became a foundation of friendship. Genuine hospitality gifts from the Lady Bulldogs to the visiting Australian basketball team was a simple and yet strong gesture of international spirit.
Pasadena High School congratulates its Varsity Head Coach Jett del Mundo for creating a unique standard of bonding friendship between the USA and Australia prep sports programs. This simple act is so unassuming and yet powerful. PHS' Lady Bulldogs proudly represented PHS, PUSD, Pacific League, CIF-SS, Los Angeles, California and the United States in a true first class Pasadena fashion.