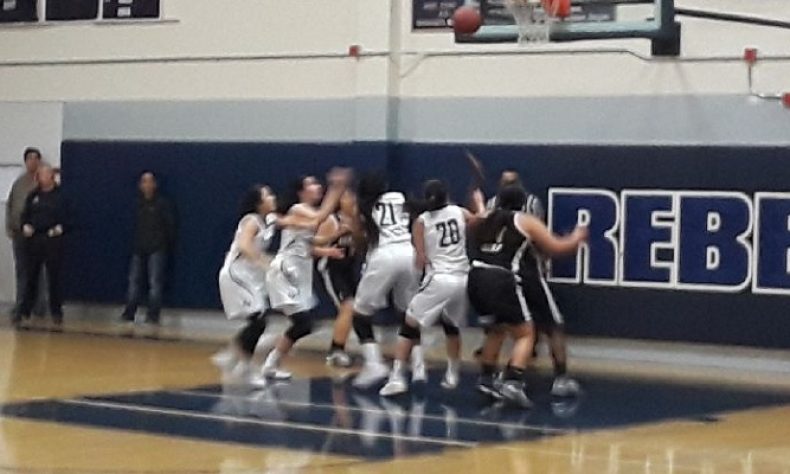 From STAFF REPORTS | Photography by Loren Kopff Heading into Wednesday night's CIF-SS Division 3A quarterfinals in La Canada, Cerritos and Flintridge Prep had won a combined 35 consecutive games. The Dons were on an 18-game winning streak and the Rebels had won 17 consecutive, so something had to give. Prep sophomore Kaitlyn Chen made […]
From STAFF REPORTS | Photography by Loren Kopff
Heading into Wednesday night's CIF-SS Division 3A quarterfinals in La Canada, Cerritos and Flintridge Prep had won a combined 35 consecutive games.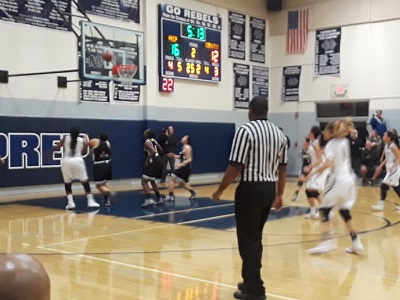 The Dons were on an 18-game winning streak and the Rebels had won 17 consecutive, so something had to give.
Prep sophomore Kaitlyn Chen made sure the Rebels season would not come to a premature end.
She scored a game-high 29 points and the Rebels used a 10-point surge in the fourth quarter to defeat Cerritos, 60-47, and advance to Saturday night's semifinal round.
Minh-thy Vo led Cerritos with 16 points, Tracey Nakamura had 8 and Lindsay Fujihiro finished with 7 points for the Dons.
Sofia Gonzalez had a big night with 17 points and Maddy Manning pitched in 7 points for the Rebels.
Prep will take their 18-game win streak with them when they travel to Cypress to take on the top-seeded Oxford Academy on Saturday at 7.
The Patriots (27-1) defeated La Salle, 55-50,
Quotable:
Flintridge Prep coaches Kevin and Jayme Kiyomura-Chan: "We're proud of the girls for exceeding their team goals, and are looking forward to the opportunity to play the No. 1 team (Oxford Academy)."
Flintridge Prep sophomore Kaitlyn Chen: "We're working really well together and getting open shots and looking for each other. We knew Cerritos was a team of shooters and our defense really stepped up. Although there were some times we didn't grab rebounds, we picked it up in the end. We always have each other's backs and we never have to rely on just one player."
Box Score:
Cerritos: 11-9-12-15-(47)
Flint Prep: 10-15-10-25-(60)
Records:
Cerritos (25-5); Flintridge Prep (23-5)