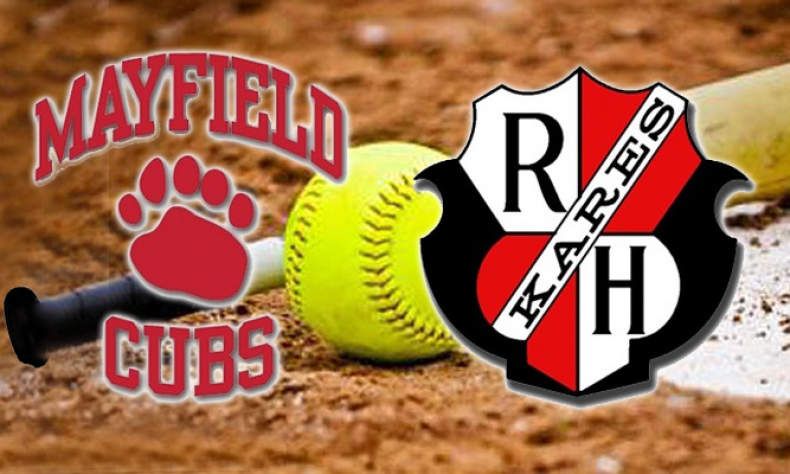 From STAFF REPORTS What a way to start Prep League play! Mayfield went on the road, and trailed by three runs heading into the top of the seventh inning. The Cubs rallied for three seventh-inning runs to tie the game and then put it away with five runs in the top of the tenth. Mayfield […]
From STAFF REPORTS
What a way to start Prep League play!
Mayfield went on the road, and trailed by three runs heading into the top of the seventh inning.
The Cubs rallied for three seventh-inning runs to tie the game and then put it away with five runs in the top of the tenth.
Mayfield outlasted Rio Hondo Prep, 13-8, behind 10 innings in the circle from Jaylin Domingo.
Domingo allowed 7 earned runs on 12 hits and struck out 10 Kares' batters.
Julia Watson went 3 for 5 with two singles, a double and an RBI.
Julia Domingo finished 3 for 6 with two singles, a triple and she drove in three runs.
Alyssa Romo added 3 hits, 3 RBIs and had a single, double and triple.
Megan Moffat went 2 for 4 with a single, double and a pair of RBIs.
Mayfield will host Western Christian on Monday at 2:30.
Box Score:
Mayfield: 0-3-1-1-0-0-3-0-0-5-(13)
RHP: 1-5-0-0-2-0-0-0-0-0-(8)
Records:
Mayfield (2-2, 1-0); Rio Hondo Prep (1-1, 0-1)