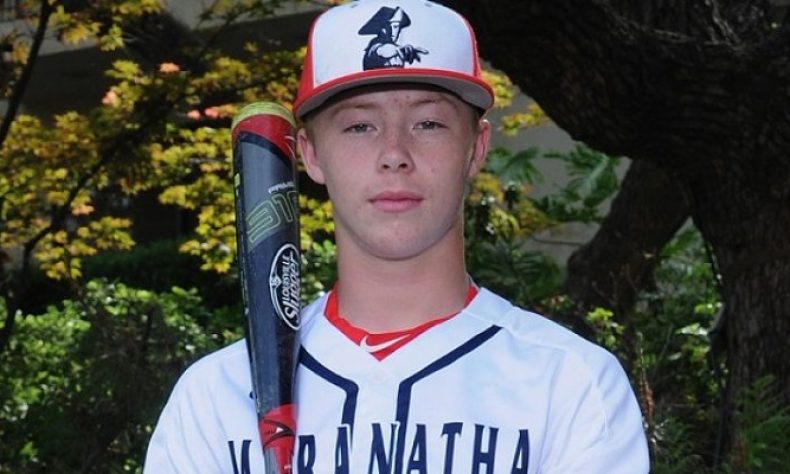 From STAFF REPORTS Max Blessinger was already really good and productive as a solid second baseman and the Maranatha leadoff batter. But now that he's winning games on the mound for the Minutemen puts him in even higher status among area players. Blessinger did his part in both area's Friday night in the 7-2 Olympic […]
From STAFF REPORTS
Max Blessinger was already really good and productive as a solid second baseman and the Maranatha leadoff batter.
But now that he's winning games on the mound for the Minutemen puts him in even higher status among area players.
Blessinger did his part in both area's Friday night in the 7-2 Olympic League victory over Whittier Christian to earn the season sweep of the Heralds.
Blessinger went four innings, allowing two runs (one earned) on two hits.
The junior walked three and struck out three Heralds' batters.
He also went 2 for 4 at the plate with a run scored and two RBIs.
Will Downing went the final three innings in relief and didn't allow a run.
Downing surrendered two hits, didn't walk a batter and struck out two.
Brian Greene had two of Whittier Christian's four hits, including a double, and he scored one run.
Wes Ruiz had a single and Alex Escobar singled and had an RBI for the Heralds.
Nick Iverson and Marco Martinez each had a base hit and a run scored for MHS, and Brock Vradenburg went 1 for 3 with an RBI and run scored.
Ben Guess singled and scored for the Minutemen.
Maranatha will host Bakersfield Christian on Wednesday at 6 at Brookside Park.
Box Score:
W: 1-0-1-0-0-0-0-(2)
M: 0-5-0-0-2-0-X-(7)
Win: Max Blessinger
Loss: Alex Escobar
2B: Brian Greene (WC)
Records: Whittier Christian (9-14-1, 1-5); Maranatha (11-4, 6-0)