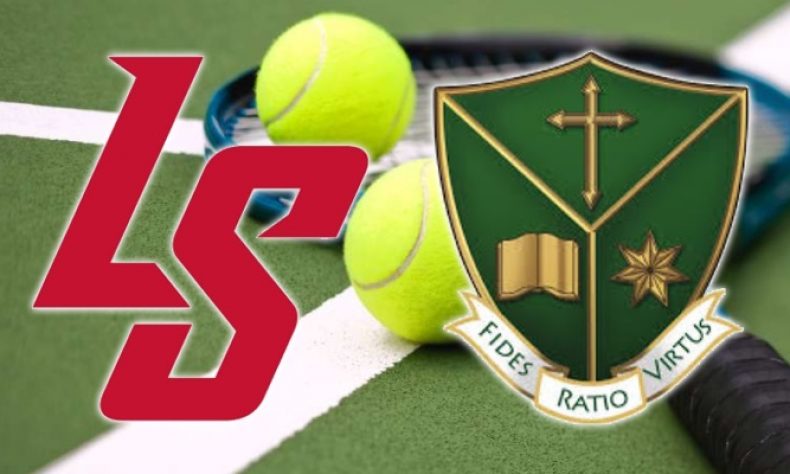 From STAFF REPORTS La Salle's girls tennis team had a day to remember. The Lancers didn't lose a single match at St. Monica on Tuesday afternoon. They defeated the Mariners, 18-0, to earn their first League A victory of the season. Cameron Agapito, the Lancers' No. 1 singles player won both of her matches. Jamila […]
From STAFF REPORTS
La Salle's girls tennis team had a day to remember.
The Lancers didn't lose a single match at St. Monica on Tuesday afternoon.
They defeated the Mariners, 18-0, to earn their first League A victory of the season.
Cameron Agapito, the Lancers' No. 1 singles player won both of her matches.
Jamila Jelks played the third set in the No. 1 singles bracket and won her match.
Silva Avakian won a pair of matches at No. 2 singles and Mina Rodriguez replaced her and was successful in the third set.
Annie Yerevavian went 3-0 in the No. 3 singles spot for La Salle.
The Lancers' top doubles team, Tracey Gibbs and partner Long Lin, swept their Mariners' opponents in all three matches.
Rebecca Quach and partner Lauren Raymundo, went 3-0 as the No. 2 doubles team Tuesday.
Julia Lowery and Anna Lo went 2-0 in the No. 3 doubles slot and then Emma Jones and Victoria Garcia won the third and final doubles match.
Garcia had never played tennis before joining the team.
La Salle will host San Gabriel Thursday at 3:30.
Records: La Salle (3-1 overall, 1-1- in league); St. Monica (0-1, 0-1)