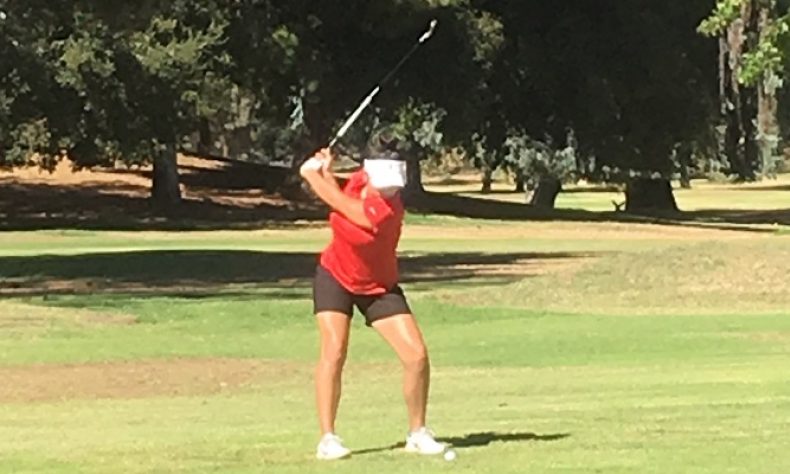 Ahtziri Rios-Aguirre From STAFF REPORTS The Makenna Hicks led La Salle golf program moved to 2-0 in Del Rey League play on Monday afternoon. The Lancers earned a 295-321 victory over host Pomona Catholic at Marshall Canyon Golf Course. Hicks led the way as usual with her 46. Ahtziri Rios-Aguirre shot 56 and Kayla Mena […]
Ahtziri Rios-Aguirre
From STAFF REPORTS
The Makenna Hicks led La Salle golf program moved to 2-0 in Del Rey League play on Monday afternoon.
The Lancers earned a 295-321 victory over host Pomona Catholic at Marshall Canyon Golf Course.
Hicks led the way as usual with her 46.
Ahtziri Rios-Aguirre shot 56 and Kayla Mena finished with a 62.
Josephine Lo finished with a 64 and Sophie Woodman shot 67 for the winning side.
Quotable:
La Salle coach Steve Haderlein: "Makenna had another solid outing and she very much leads by example. Our girls played on a course (Marshall Canyon) that was new to them and the warm weather was also a factor. It would have been easy to roll over, but congrats to our kids for hanging in there and getting to 2-0 in league."