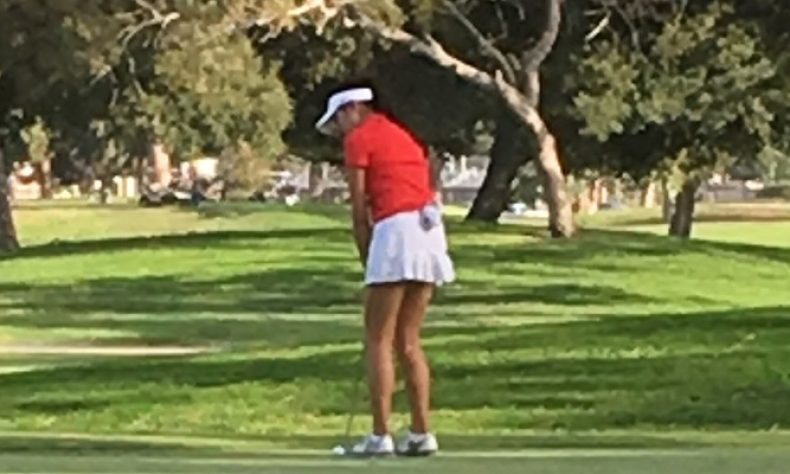 From STAFF REPORTS It was going to be tough enough to beat Bishop Amat at full strength. For La Salle, it became a much steeper climb when their No. 1 player, Makenna Hicks was ill and could not compete. Amat defeated the Lancers by a score of 280-297 Thursday in a Del Rey League match […]
From STAFF REPORTS
It was going to be tough enough to beat Bishop Amat at full strength.
For La Salle, it became a much steeper climb when their No. 1 player, Makenna Hicks was ill and could not compete.
Amat defeated the Lancers by a score of 280-297 Thursday in a Del Rey League match at the Santa Anita Golf Course.
La Salle's low score was a 56 by Josephine Lo.
Vicky Wang (58), Ahtziri Rio-Aguirre (59), Sophie Woodman (60) and Celeste Perez (64) finished second through fourth, respectively.
Quotable:
La Salle coach Steve Haderlein: "Makenna was out sick today but the kids rallied and played a competitive match against a team that hasn't lost a league match in I can't recall how long. And at their course. I am so proud that they didn't just mail it in given the circumstances. It should be interesting at Brookside this week."