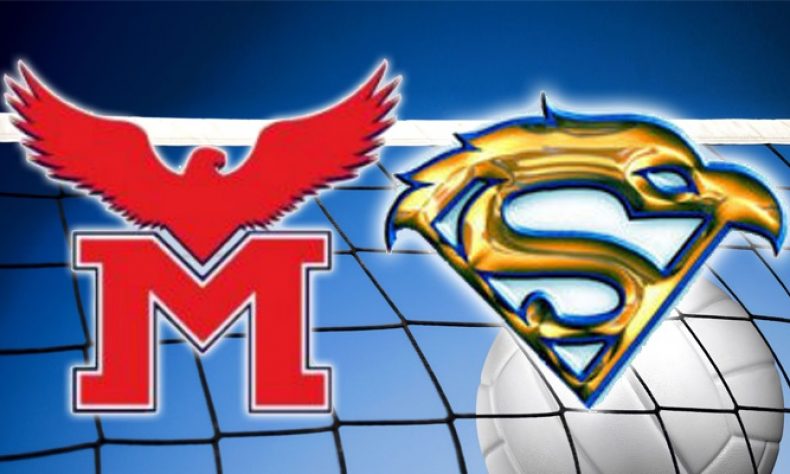 From STAFF REPORTS Marshall was oh so close to its signature victory of 2018. The Eagles won the first and third games of Monday's Mission Valley League battle with second place South El Monte. Heading into Monday's match, South El Monte was 7-1 in league play. Unfortunately for Marshall, South El Monte rose to the […]
From STAFF REPORTS
Marshall was oh so close to its signature victory of 2018.
The Eagles won the first and third games of Monday's Mission Valley League battle with second place South El Monte.
Heading into Monday's match, South El Monte was 7-1 in league play.
Unfortunately for Marshall, South El Monte rose to the occasion and earned the five-set victory in a battle of 'Eagles.'
The scores were 23-25, 25-11, 18-25, 25-18 and 15-9.
Senior outside hitter Risejah Velasco finished with 11 kills, 11 digs, and 4 aces.
Sophomore setter Malia WIlson added 14 assists, 6 digs, and 2 kills.
Sophomore setter Bora Lim had 13 assists, 10 digs, and 2 kills.
Senior libero North Steinbacher finished with 9 digs and junior outside hitter LIlah Fontenot added 5 kills and 3 digs.
Freshman middle blocker Kelaiyah Johnston also had 5 kills.
Junior Samia Dinniene contributed 3 kills and 2 solo blocks and junior opposite hitter Natalie Agdaian had 4 aces.
Marshall will travel to El Monte on Wednesday at 3:15 in another league match.
Quotable:
Marshall coach Sang Lee: "The fact that we can take the second-ranked team in our league to five sets really shows how much this program has grown over the past two years. When these players are dialed in and focused, we play at a higher level. I'm glad we continue to improve. We only have two seniors on this team, so I would expect continued growth moving forward in these pressure situations."
Marshall sophomore setter Malia Wilson: "Our passing has improved since the last game. We want to be able to hit spots a little better when we are serving and hitting. This game proves that we can go to playoffs because if we try hard enough, we can compete with a playoff level team. These girls are really fun to play with but sometimes it gets stressful when the game gets close because I am setting, passing, and hitting."
Records: Marshall (8-12 overall, 3-5 in league); South El Monte (9-4, 7-1)