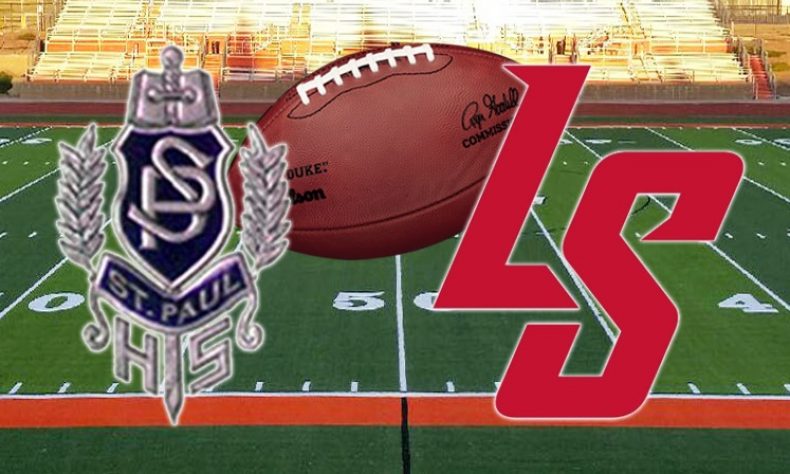 From STAFF REPORTS St. Paul accomplished two things Friday night. The Swordsmen opened Del Rey League play with a definitive victory, and at the same time, they kept La Salle winless for the seventh consecutive week. St. Paul earned the 48-7 victory. For all intents and purposes, this contest was over at halftime. St. Paul […]
From STAFF REPORTS
St. Paul accomplished two things Friday night.
The Swordsmen opened Del Rey League play with a definitive victory, and at the same time, they kept La Salle winless for the seventh consecutive week.
St. Paul earned the 48-7 victory.
For all intents and purposes, this contest was over at halftime.
St. Paul took a 42-7 lead into the break and they'd never look back.
For La Salle, quarterback CJ Rettig completed 10 of 22 for 112 yards.
The Lancers' senior threw for one score and was picked off twice.
Cesar Gudino gained 7 yards on 10 carries.
Marcus Powe finished with two catches for 23 yards, and he and Rettig hooked up on the Lancers lone score of the night, which came in the first quarter.
Corbin Jones caught two balls for 30 yards and Cesar Gudino had a team-high in receptions (4) and yards (38).
La Salle will host St. Anthony (1-5) next Friday in their second league game of 2018.
Box Score:
LS: 7-0-0-0-(7)
SP: 21-21-6-0-(48)
Del Rey League Scores:
St. Genevieve 28, Agoura 20
St. Paul 48, La Salle 7
St. Anthony hosts Harvard-Westlake tonight (Saturday)
Del Rey League Standings:
St. Paul (5-1 overall, 1-0 in league)
St. Genevieve (4-2, 0-0)
Harvard-Westlake (3-3)
St. Anthony (1-5, 0-0)
La Salle (0-7, 0-0)