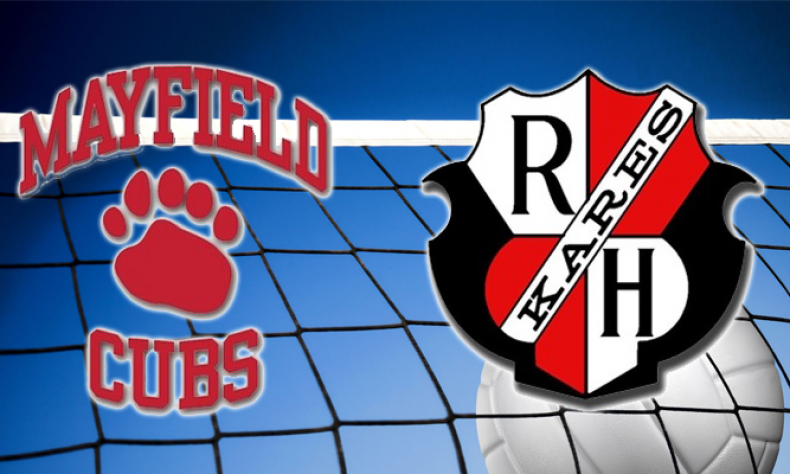 From STAFF REPORTS Don't let the headline mislead you. While Mayfield does hold a one-half game lead late in the Prep League's girls volleyball title chase, Poly will almost certainly earn no less than a share of the championship. That is, of course, barring an unforeseen upset in the Panthers' two remaining matches. Chadwick thwarted […]
From STAFF REPORTS
Don't let the headline mislead you.
While Mayfield does hold a one-half game lead late in the Prep League's girls volleyball title chase, Poly will almost certainly earn no less than a share of the championship.
That is, of course, barring an unforeseen upset in the Panthers' two remaining matches.
Chadwick thwarted a strong Poly comeback Thursday to hand the Panthers their second loss to eight league victories.
Mayfield's sweep over Rio Hondo Prep on the same night bumped the Cubs league mark to 9-2 and they have one match remaining at Westridge on Tuesday night.
If Poly defeats Flintridge Prep tonight (Friday) and Providence on Monday, they can finish no lower than co-champions.
But for one night, thanks to a 25-19, 25-18 and 25-18 victory, Mayfield is again atop the league's standings.
Sarah Tupy had 7 kills for Mayfield and Evy Favretto added 5 kills.
Ashlynn Hurley collected four aces for the Cubs.
Looking back, Mayfield dropped Westridge in four sets on September 13.
Since that match, though, the Tigers have won three consecutive Prep League matches and seven of their last nine matches in general.
Prep League Standings Through October 4:
Mayfield (17-8 overall, 9-2 in league)
Poly (12-5, 8-2)
Chadwick (11-5, 7-3)
Westridge (10-9, 6-4)
Flintridge Prep (11-7, 4-6)
Providence (16-11, 2-8)
Rio Hondo Prep (10-18, 0-11)
Prep League's Remaining Schedule:
Friday, October 5:
Poly at Flintridge Prep
Chadwick at Long Beach Poly
Monday, October 8:
Providence at Poly
Tuesday, October 9:
Mayfield at Westridge
Chadwick at Flintridge Prep
Wednesday, October 10:
Westridge at Chadwick