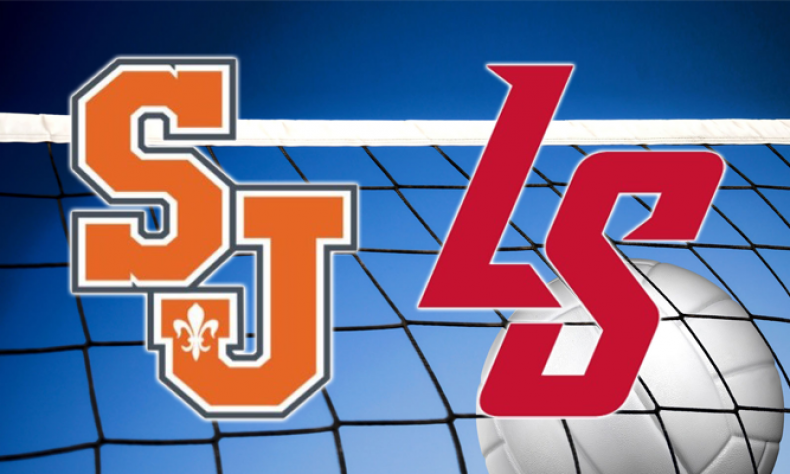 From STAFF REPORTS And old pro wrestler used to say "to be the man (or woman), you have to beat the man." And such was the case for the St. Joseph girls volleyball program. In 2016 and 2017, the Jesters went 6-2 in Del Rey League play, and finished two-games back of undefeated La Salle […]
From STAFF REPORTS
And old pro wrestler used to say "to be the man (or woman), you have to beat the man."
And such was the case for the St. Joseph girls volleyball program.
In 2016 and 2017, the Jesters went 6-2 in Del Rey League play, and finished two-games back of undefeated La Salle both years.
But it's 2018 and St. Joseph has finally knocked the Lancers off the Del Rey League perch with Thursday's four-game victory over visiting La Salle.
St. Joseph earned the victory by scores of 25-10, 24-26, 25-12 and 25-15.
Sophomore Chloe Howell led the Lancers' offense with 16 kills, as well as 10 digs.
Elle Harrity had 8 kills.
Carly Kejmar finished with a team-high 14 assists.
Crystal Ramirez (23) and Vanessa Ramirez (22) combined for 45 digs for La Salle.
Del Rey League Standings:
St. Joseph (26-5 overall, 6-0 in league)
Bishop Montgomery (14-9, 4-2)
La Salle (21-11, 3-5)
St. Paul (23-10, 2-5)
St. Anthony (20-10, 2-5)