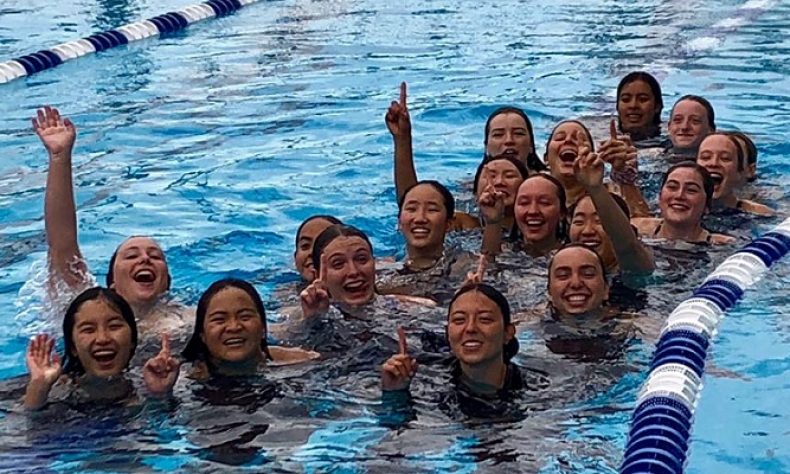 Article and Photo courtesy of IMMACULATE HEART HIGH SCHOOL & MIDDLE SCHOOL Immaculate Heart's Junior Varsity and Varsity Swim Teams have been named Sunshine League Champions! The JV team went undefeated with a 16-0 record, and the Varsity team finished 15-1. "I could not be more proud of each swimmer for working so hard," said Maureen […]
Article and Photo courtesy of IMMACULATE HEART HIGH SCHOOL & MIDDLE SCHOOL
Immaculate Heart's Junior Varsity and Varsity Swim Teams have been named Sunshine League Champions! The JV team went undefeated with a 16-0 record, and the Varsity team finished 15-1.
"I could not be more proud of each swimmer for working so hard," said Maureen Rodriguez, IH Athletic Director. "They had an outstanding season!"
Now, some of Immaculate Heart High School's championship swimmers will proceed to the California Interscholastic Federation's Southern Section preliminary competition, where they will have the opportunity to earn state-wide recognition. The qualifying swimmers will be announced on April 28, and Immaculate Heart looks forward to cheering them on when they compete in Riverside.
Immaculate Heart High School & Middle School, 5515 Franklin Ave., Los Angeles, (323) 461-3651 or visit www.immaculateheart.org.