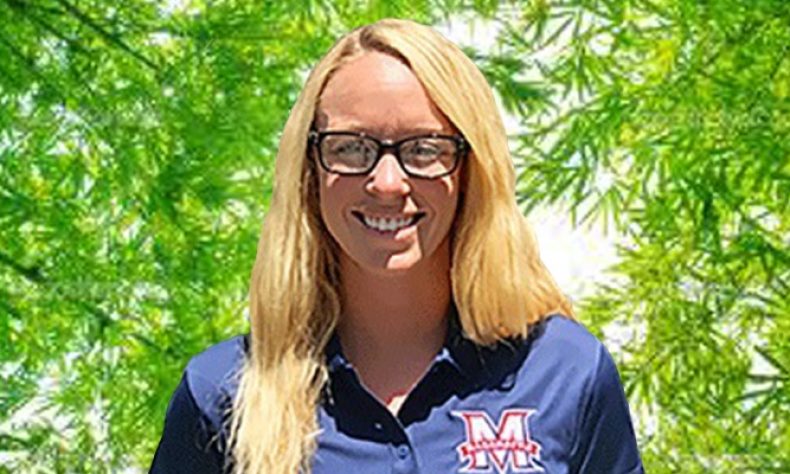 Article and Photo courtesy of MARANATHA HIGH SCHOOL Lauren McFarland has been hired as Maranatha High School's new Cross Country and Track & Field coach. McFarland is joining the MHS Athletic Department after most recently serving for four years as Head Coach of the Cross Country and Track & Field teams at La Reina High […]
Article and Photo courtesy of MARANATHA HIGH SCHOOL
Lauren McFarland has been hired as Maranatha High School's new Cross Country and Track & Field coach.
McFarland is joining the MHS Athletic Department after most recently serving for four years as Head Coach of the Cross Country and Track & Field teams at La Reina High School in Thousand Oaks, CA. Under McFarland's leadership, their team qualified for the CIF Preliminaries and advanced to the CIF Finals four years in a row, with 10 of her former athletes qualifying for CIF and one athlete competing in the Master's Track and Field meet in 2019.
Filled with a "runner's high," McFarland is now bringing her stamina and expertise as a Head Coach to the Minutemen, stating, "I fully believe that God opened this door for me to be a part of the Athletic Department at Maranatha High School."
A 2013 graduate of Cal Lutheran University, McFarland ran on Cal Lutheran's first-ever Conference Championship team in 2012 earning the Southern California Intercollegiate Athletic Conference (SCIAC) All-Academic Honors, as well as breaking the University's record in the 4×400. And upon graduation from Cal Lutheran, McFarland stayed on as the Strength & Conditioning Coach for the Track & Field team.
Sammy Skinner, Maranatha's Athletic Director, commented, "Lauren is going to make an immediate impact on the lives of our student-athletes. She brings a wealth of knowledge and experience in both Cross Country and Track and Field. Her level of leadership and professionalism will elevate our entire Athletic Department. Maranatha is excited to welcome Coach Lauren McFarland to its coaching family! "
Maranatha High School, 169 S. St. John Avenue, Pasadena, (626) 817-4000 or visit www.maranatha-hs.org.