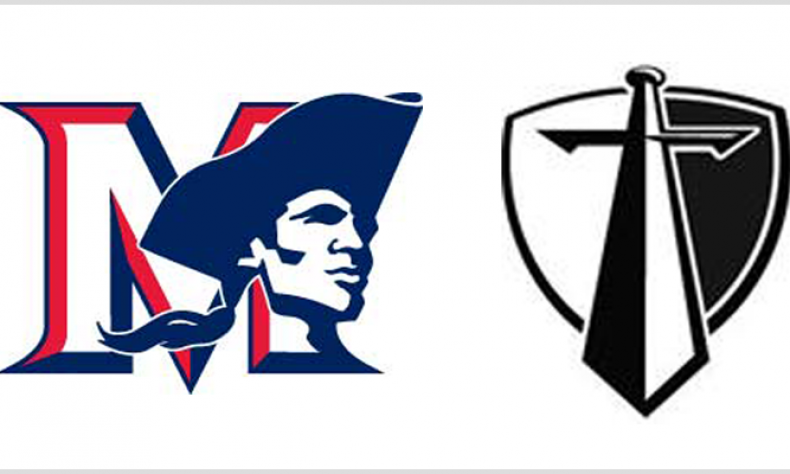 By BRIAN REED-BAIOTTO, Sports Editor One down, and at least one more to go. Maranatha knew heading into Tuesday's Olympic League match up, that they likely needed to win two of the final three regular season matches to get the league's second seed. The Minutemen hold a one-game lead with two matches to go over […]
By BRIAN REED-BAIOTTO, Sports Editor
One down, and at least one more to go.
Maranatha knew heading into Tuesday's Olympic League match up, that they likely needed to win two of the final three regular season matches to get the league's second seed.
The Minutemen hold a one-game lead with two matches to go over Village Christian after they defeated Heritage Christian on Tuesday, 25-18, 21-25, 25-8, 25-19.
Maranatha will play Village Christian in the regular season finale, so it may come down to the final match of the year.
Second place teams have a better chance of a first-round home playoff match than would a third-place team.
On Tuesday evening, as she usually does, Mikaela Ashworth led the way.
The senior outside hitter had 18 kills, 12 digs and an ace.
Hannah Beckler was solid, adding 15 kills and 2 aces, and Ari Winter had 7 blocks.
"We have a variety of lineup options that allow us to match up against our opponents," Maranatha coach Eli Cuenca said. "Our team is getting comfortable with our various options and hopefully we can continue to execute at a high level. The road does not get easier."
Olympic League Standings:
Cerritos Valley Christian (15-12 overall, 5-0 in league)
Maranatha (15-6, 4-2)
Village Christian (13-11, 3-3)
Whittier Christian (12-13, 3-3)
Heritage Christian (9-17-1, 0-7)
Remaining Schedule:
Oct. 20 at Cerritos Valley Christian at 6:15
Oct. 25 vs Village Christian at 6:15