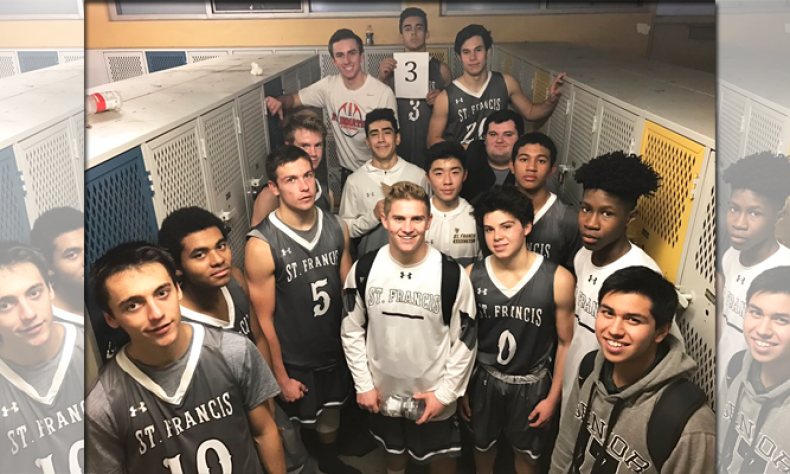 From STAFF REPORTS St. Francis is off to a great start to the 2016-17 basketball season. After wins over Price and Mira Costa, the Golden Knights punched their ticket to the finals of the El Segundo Tournament by blowing out Hawthorne, 71-30, Thursday evening. Joey Walsh led the way with 27 points and 8 rebounds. […]
From STAFF REPORTS
St. Francis is off to a great start to the 2016-17 basketball season.
After wins over Price and Mira Costa, the Golden Knights punched their ticket to the finals of the El Segundo Tournament by blowing out Hawthorne, 71-30, Thursday evening.
Joey Walsh led the way with 27 points and 8 rebounds.
Andre Henry added 14 points and 7 rebounds.
Omari Moore came close to a triple-double with 11 points, 8 rebounds and 7 assists.
St. Francis (3-0) will face Compton (2-3) in the championship game at 7:30 on Friday.
"I am proud of the effort we gave defensively and we will be tested tomorrow in the championship versus Compton," St. Francis coach Todd Wolfson said. "They are tough and athletic. Good game for us."